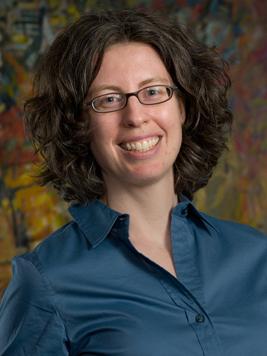 Beth Daniels, associate professor of psychology, has been awarded the first-ever Fulbright U.S. Scholar Award to focus specifically on gender studies.
Daniels will spend the spring 2021 semester teaching and conducting research in Albania. Her hybrid teaching research award will allow her to teach on gender issues and consult on curriculum for the Gender Studies program at the University of Tirana, the largest university in Albania. Through her research, she will also examine young Albanian peoples' attitudes towards gender norms and roles while living in a country whose government has called for greater gender parity.
Daniels's interest in Albania centers around the country's recent governmental efforts to create positive social change around gender norms.
"This Fulbright fellowship is a rare opportunity to engage with students and faculty in thinking about gender within a society that is making systemic changes aimed at attaining gender equality," she said. "I'm interested in examining the factors that might predict more support for egalitarianism between genders, and what factors might predict less support – or even opposition – to gender egalitarianism."
Daniels is also interested in breaking new ground with her research, in more ways than one. Little research has been conducted on gender attitudes in the southern Balkans – and Daniels' Fulbright fellowship will be the first in the world to focus specifically on gender studies.
"It's really exciting," Daniels said, "because I'll be embedded in a country undergoing a social transformation initiated by the government to address gender inequality. And it's an opportunity to see how that translates into peoples' everyday attitudes."
Daniels' scholarship centers on gender development, and much of her work focuses on body image. She is looking forward to bringing a global perspective and a comparative lens to her teaching both at the University of Tirana and at UCCS. Upon her return to the United States, she is also interested in establishing a faculty-directed study abroad program for UCCS students to immerse themselves in gender scholarship at the University of Tirana.
About the Fulbright U.S. Scholar Program
The Fulbright U.S. Scholar Program offers more than 400 different opportunities to teach, research and conduct professional projects in over 135 countries. Opportunities are available for higher education faculty and administrators as well as for professionals outside of academia, artists, journalists, scientists, and independent scholars. Faculty, staff and students interested in learning more about Fulbright awards should contact Mandy Hansen in the Office of International Affairs.