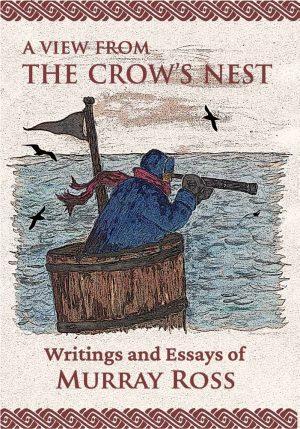 A collection of essays and writings by the late Murray Ross, the founder of Theatreworks, have been assembled in the new book "A View from the Crow's Next." The book is available exclusively online through the UCCS Bookstore for $29.95.
Murray Ross and his wife Betty founded Theatreworks at UCCS in 1975 with a small cadre of passionate theater supporters. Murray served as the artistic director for Theatreworks for nearly four decades and developed the company into the top theatre company in the Pikes Peak Region.
Ross produced classic and contemporary plays in classrooms, buses, warehouses, basements and the Dusty Loo Bon Vivant Theater. Among his credits are directing, adapting and creating more than 100 works for the stage including the original scripts "Monkey Business," "The Last Night of Don Juan," "The Lady of Camellias," "Dar-al-Harb" and "I Am Nikola Tesla."
His first love and greatest passion was always Shakespeare, and his 1984 production of "The Comedy of Errors" in a circus tent started a tradition of outdoor summer productions that continues to anchor the Theatreworks season.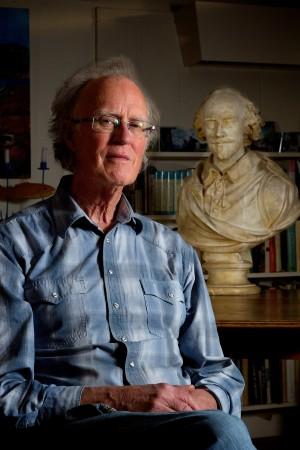 Theatreworks received a Governor's Award for Excellence in the Arts in 1994, a Henary Award for Outstanding Regional Theatre in 2013 as well as numerous local accolades.
Ross championed the construction of a transformational home for performing and visual arts for UCCS and Colorado Springs, which was realized in the Ent Center for the Arts. While he was on hand for the groundbreaking ceremony in 2015, he passed away in January 2017, a year before the facility opened. The Murray and Betty Ross Lobby is named after him and his wife.
"His legacy and theatrics live on and are gathered together in 'A View from the Crow's Nest,'" said Caitlin Lowans, the artistic director of Theatreworks. "From Shakespeare to contemporary theater and everything in between, this collection brings together over 200 pages of witty, thoughtful commentary. He had an intense passion for the theater, and strong belief in the power of art. His work impacted the Colorado arts, theatre and educational communities while his magnetic personality touched the lives of thousands."
The book was edited by Lauren Arnest, designed and laid out by Donald R. Kallaus, cover art was by Patricia Kallaus and published by Rhyolite Press of Colorado Springs. The table of contents and an excerpt from the first chapter is available online.