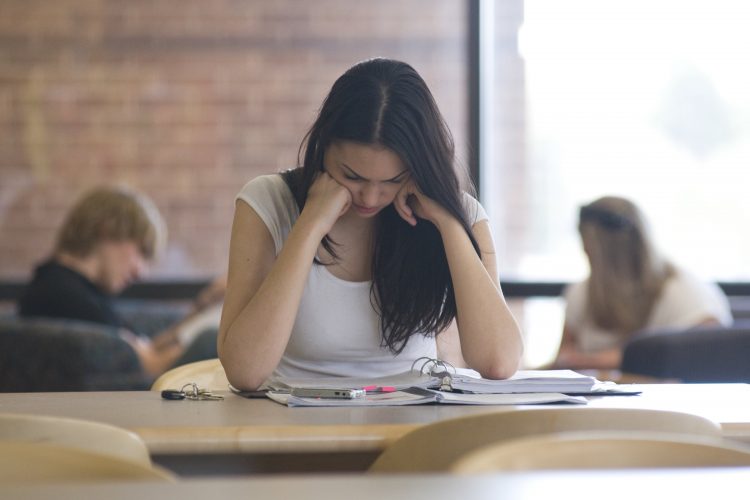 Professor of psychology Leilani Feliciano and instructor and sleep researcher Michele Okun are conducting an exploratory study on the impact of the COVID-19 pandemic on the health and wellness of students. As they aim to use the data to provide better resources to the UCCS student body when it returns to campus in the fall, their efforts are also helping to develop the first-ever psychometrics for studies using a pandemic as a measure.
Okun, a sleep researcher, and Feliciano, a clinical psychologist conducting sleep research, were inspired to launch the study as they observed their students transitioning to online classes this semester.
"In one of the courses I teach online, the students have weekly virtual discussions with their groups," Okun explained. "They were discussing stress as a topic. One of my older, nontraditional students started to talk about how the pandemic is affecting their sleep. We decided to look at the students' other health behaviors too, because so many of them have shifted their circadian rhythms and so many are experiencing significant stress."
"It was interesting timing," Feliciano added, "because right about then, I told Michele that we needed to do an online study across adulthood looking at how social distancing and stay at home measures are impacting individuals' wellbeing."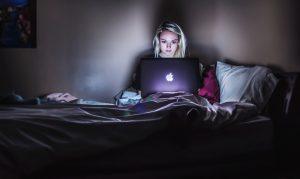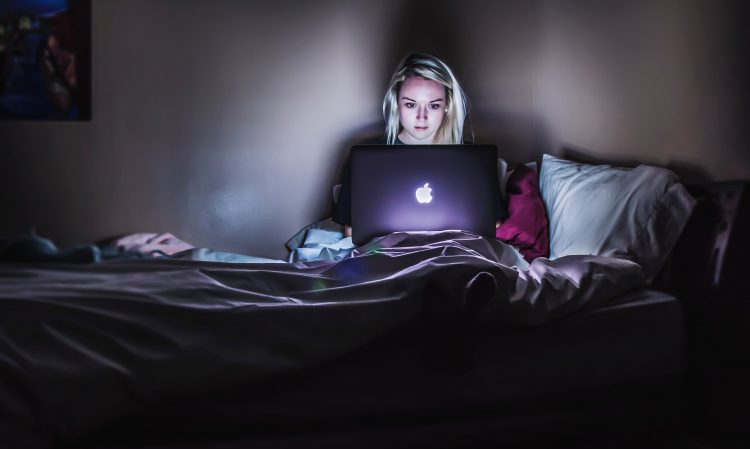 The two researchers combined their expertise to design a study, titled "Psychological and Health Behavior Changes in Students amidst the COVID-19 Pandemic," that examines factors as diverse as UCCS students' sleep cycles, nutrition, activity levels, stressors, mental health and wellbeing prior to COVID-19 to determine how they are impacted by the first pandemic in most individuals' living memory. Because their study's long measure of a pandemic is boh thorough and brand-new, it will help to develop psychology's first psychometrics for the measure.
Through anecdotal evidence from their students, Okun and Feliciano anticipate they will confirm what they have seen first-hand in class: that the shift to remote learning, social distancing and other cautionary measures have negatively impacted students' wellbeing.
"We're definitely going to see an impact on all of their health behaviors," Feliciano said. "I think the extent to which individuals are impacted will depend on some other comorbidities – depression, anxiety, and whether they have fewer resources to deal with those challenges. If they were struggling before the pandemic, I anticipate those struggles will have become worse."
Both researchers are seeking wide participation from the UCCS student body in order to create a robust data set. They anticipate using the results to inform how the university responds to the crisis – and potential future crises – and advocate for the resources students need for psychological and physical wellbeing.
"The main reason we wanted to do this was to assess the mental and physical health of our students during this time, and see if, as a university, we can be a leader instead of a follower in providing appropriate resources," Okun said. "We want the health of our students to surpass the norm and to be a model for other institutions."
For those students who are struggling, Okun and Feliciano encourage them to participate in the study – as well as follow practices that can help them to retain a sense of normalcy and balance.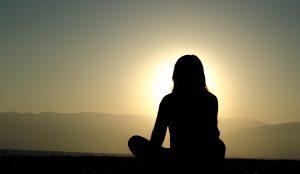 "Maintaining a routine is probably the biggest and most important thing you can do," Okun said. "Some of my students have completely flipped their sleep schedule, but maintaining a consistent sleep schedule that is closest to what they normally had pre-pandemic is the most important thing they can do."
Okun and Feliciano also advise individuals practice what they call "typical sleep hygiene," from avoiding caffeine, alcohol and heavy or spicy foods late in the day, to getting regular physical activity and practicing breathing or meditation exercises. They recommend napping sparingly and not within six hours of bedtime. Okun also advises news junkies to limit their consumption of media, which can negatively impact their emotions.
"Sleep underpins everything," Feliciano concludes. "There's an intersection between sleep and both psychological and physical health issues. If we can get our students sleeping better, then that's going to impact their wellbeing and their ability to handle these crises more effectively. It'll affect their ability to concentrate, their energy levels – so many things that contribute to their psychological wellbeing and physical health."
Students interested in participating in the research study may access it online. Faculty and staff are also invited to encourage their students to participate.