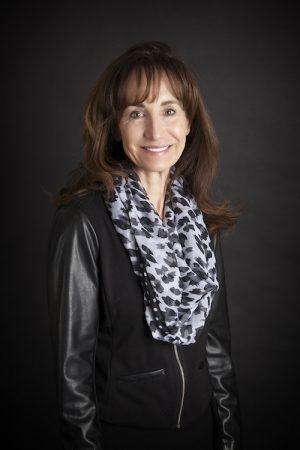 Carolyn "Carrie" Yeager has graduated from UCCS once before, but this time it is different. On May 15, she will become UCCS' first-ever Doctor of Philosophy in Psychology in the area of clinical trauma psychology.
This Ph.D. program is a recent addition to UCCS' unique degree offerings for graduate students. It teaches high-level, critical thinking related to what causes trauma and how to treat it. Yeager, who got her Master of Science in Computer Science from UCCS in 1989, thinks technology can help.
"This is the way that the world is going," Yeager says. "I think there is going to be a big need to extend services through technology and for those who can help engineers and clinical psychologists speak the same language."
Yeager's passion for studying trauma began at the Colorado Springs research firm, APTEK, where she wrote Small Business Innovative Research grants for military and space projects.
Before APTEK closed in 2014, Yeager was trying to fund an art therapy system for combat veterans and started thinking about how software could be used to provide support for mental health issues. At the same time, she became involved with a local non-profit agency providing after care services to human trafficking survivors. Together, these events sparked a strong interest in trauma and what she could do help survivors.
"I wanted to help, so I reached out to UCCS to ask if there would be anyone interested in partnering with me," Yeager recalls.
It turns out UCCS Psychology Professor Dr. Charles "Chip" Benight was already working on programs to help trauma survivors, including a self-help portal called MyTraumaRecovery. As a Fulbright Scholar and a Stanford Ph.D. graduate, Benight had been studying psychology and behavioral medicine his whole life. Yeager wanted to learn more.
After working together on an internet application for burnout and secondary traumatic stress in military mental health providers, Yeager enrolled in the UCCS Psychology Master of Arts program to become more educated about trauma. By 2015, she was ready to dive into the hands-on clinical psychology Ph.D. program.
Experiential learning is what makes this Ph.D. so useful, Yeager explains. From the extra year of trauma study woven into the degree, to her internships and practicum work, she now feels prepared to assess and treat survivors of posttraumatic stress.
Right now, Yeager is completing her final internship at a network of community mental health clinics throughout Colorado Springs called AspenPointe, where she is learning how to treat individuals with post-traumatic stress disorder (PTSD) while exploring where technology fits in.
Yeager's research focuses on how to use technology in an engaging and effective way to promote recovery from traumatic stress. She hopes to one day incorporate sensor data from phones to provide just in time care to those who need it most.
"Between therapy sessions, a phone app could potentially act as a support tool," Yeager says, emphasizing she hopes to use technology to promote health and wellbeing.
Although Yeager has created her individual skillset over many years, she owes a debt of gratitude to UCCS and professors like Benight.
"I had a lot of encouragement and support," Yeager concludes. "Coming from an engineering background, it was quite a switch. I feel very fortunate I've been able to integrate my unique background into a meaningful career where I can hopefully use it to benefit others."