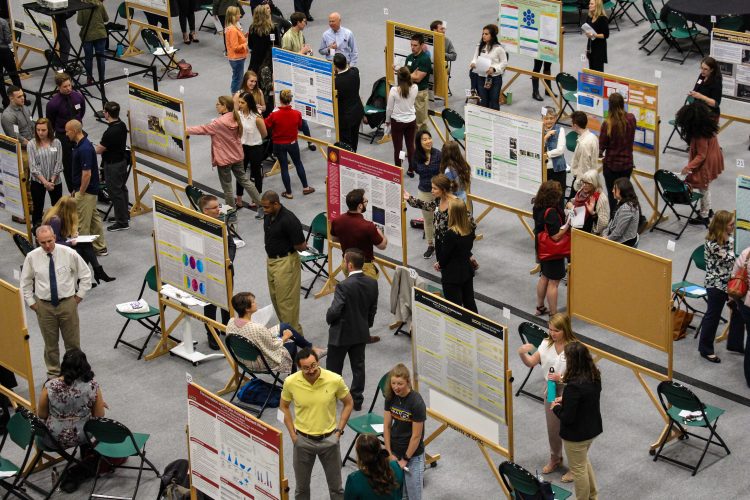 Ten graduate programs earned "Best Programs" distinction, led by a No. 14 ranking in homeland security, in the 2021 U.S. News & World Report graduate rankings.
"Although rankings are not the only indicator of the success of our graduate programs, I view these as an external recognition of our programs' excellence, the growing impact of our faculty's research and the quality of our students," said Kelli Klebe, dean of the graduate school and professor of psychology.
The graduate certificate in homeland security and emergency management leadership is one of six ranked programs west of the Mississippi. It's designed for law enforcement, public safety and emergency first responders, as well as military personnel potentially interested in civilian security careers. It can be completed online, in a hybrid format or in person.
The part-time MBA remained at No. 89 nationally from last year's rankings, with options to earn the AACSB-accredited degree with evening classes in Colorado Springs or with one of the first fully online MBA programs in the nation. The online MBA program ranked second in Colorado in the U.S. News online rankings released in January.
The overall engineering program and the specialty rankings in computer science and in electrical, electronic and computer engineering entered the national rankings for the first time since 2015. The programs in electrical and computer engineering tied for No. 129 nationally, computer science tied for No. 133 and the overall engineering graduate program tied for No. 152.
The overall graduate programs in public affairs improved six spots to No. 117 as one of two ranked programs in Colorado. Education graduate programs ranked No. 123 nationally, tied with Colorado State University in Fort Collins and second among the state's public institutions. Clinical psychology (120), physics (124) and psychology (148) also earned best programs distinction.
U.S. News rankings are based on expert opinions about program excellence and statistical indicators that measure the quality of school's faculty, research and students. The publication aims to provide a tool to students and parents who are comparing college programs at accredited public and private universities in the United States.
More news
---
No matter their size, one-time gifts make a big difference at UCCS. Make your gift today!
UCCS Graduate Student Research Support Fund: To provide support for the UCCS Graduate School for student research projects including, but not limited to, fellowships, travel, conferences, and stipends.
UCCS Fund for Excellence: To provide a flexible funding source to address to the campus's most promising priorities in support of enhancing student success and UCCS's prominence as an institution of higher education.
Scholarship Fund: To provide scholarships to eligible students at the University of Colorado Colorado Springs.