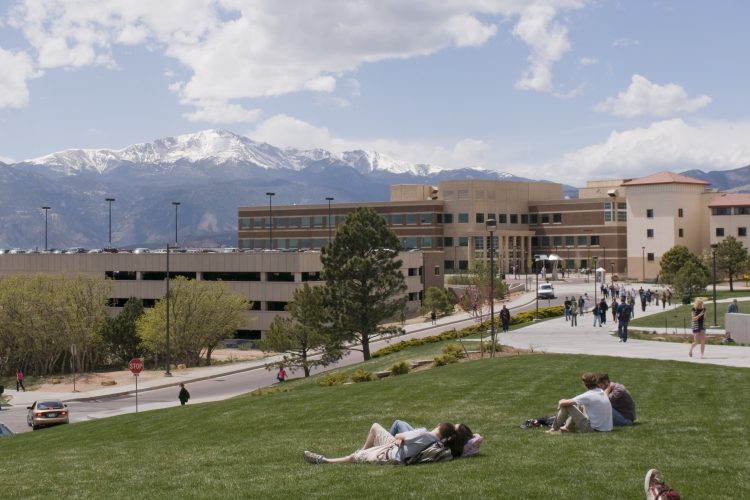 The Board of Regents approved the state's first standalone bachelor's degree in technical communication and information design at UCCS during its regular session on April 2. The bachelor's degree will prepare students for rapidly growing career fields and high-salary positions in user experience design, technical writing, web creation, business and professional writing and more.
"This degree is one of only a handful of programs in the entire country that is a dedicated technical communications program," said Sean Williams, associate professor and director of the program. Williams joined UCCS in 2019 and has been working to convert the English department's professional and technical writing track into the new technical communication and information design degree program.
"Among the unique features is our focus on user experience design," Williams said. "User experience is a field that's increasingly important in our world, but it's not well-integrated into many technical communications programs. It's a centerpiece of ours. And the program's interdisciplinary focus will prepare our students to be very competitive for the very best jobs – including a scarcity of about 8,000 jobs by 2026."
Instead of a track housed within the Department of English, the new technical communication degree will stand as an independent program within the College of Letters, Arts and Sciences. Students elect three to four courses in one of four interdisciplinary tracks to prepare them, as professional technical communicators, to work with subject matter experts in other fields. A strong diversity, inclusion and equity thread runs through the curriculum.
"Equity is at the core of our curriculum," Williams explained. "Technical communication as a field shares a lot of history with fields like rhetoric, ethics and philosophy. There is always an equity aspect to it, because when you talk about technology, someone – whether it's the poor, those with lower levels of education – is always getting left out."
Forty-two current professional technical writing students are expected to move into the new technical communication and information design degree program. By the end of the program's fifth year, Williams conservatively estimates that 140 students will be enrolled in the program. Courses are capped at 19 students, and students in upper-level courses often enjoy even smaller class sizes.
"We are a discipline that puts people first," Williams said. "Our lives are increasingly integrated with technology. More and more, we need instruction and documentation and people who understand the software in order to create access to those technologies."
"Our students learn to always start with people and work backwards when they craft the user experience. In a world where all of us are used to adapting to the technology, our students are learning to adapt the technologies to the people."
The College of Letters, Arts and Sciences enrolls 5,800 students among 21 departments and programs. The college offers 20 majors and 53 minors in the arts, humanities, social sciences and natural sciences.
Students interested in the Technical Communication and Information Design program can learn more on the program's website.
Read more: