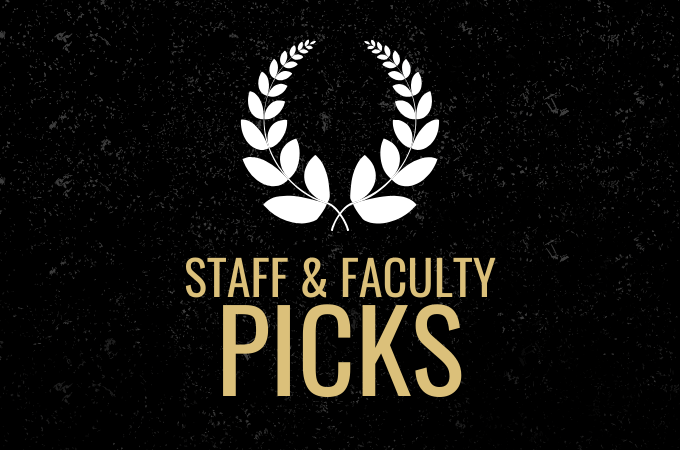 With UCCS engaging in remote teaching, learning and working, many of us are spending more time at home. One unexpected silver lining is plenty of time to read, listen, learn and tune in over the next few weeks.
Below, UCCS staff and faculty members share the books, articles, podcasts and TV series they recommend you dive into this week.
Black Pumas: "Black Pumas"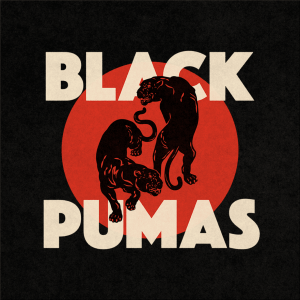 "This debut album of Black Pumas plays so well for many different moods," says circulation and library technician Cassie Eacker.
"Self described as 'Ghostface Killah and Motown in equal measure,' it's oddly familiar, but with plenty of surprises that keep me interested whether I'm working, driving, exercising or relaxing. I find myself coming back to it over and over."
Listen on: Spotify
Trick Mirror: Reflections on Self-Delusion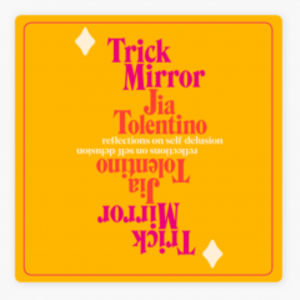 Instruction librarian Jennifer Eltringham recommends Jia Tolentino's "Trick Mirror: Reflections on Self-Delusion."
"Tolentino, like any great essayist, uses her personal experiences as a stepping off point for making bigger arguments about humanity and society – in this case, about growing up on the internet, politics and gender, and the internal life," Eltringham says. "My favorites were the essay comparing the experience of evangelical Christianity to drug use and the one about her stint on reality TV as a teenager."
Read it: Wherever books are sold.
Princess Nokia: "Everything is Beautiful" and "Everything Sucks"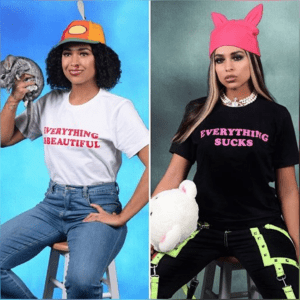 "I'd also recommend the twin albums 'Everything is Beautiful' and 'Everything Sucks' by Princess Nokia," Eltringham says. "The upbeat yet reflective bop 'Green Eggs and Ham' is about the only thing that's gotten me through quarantine."
"The juxtaposition of tone and themes on these albums are so interesting to explore – there's a song and a tone for every up and down you might be experiencing during this period of uncertainty."
Listen on: Spotify
Civics 101: A Podcast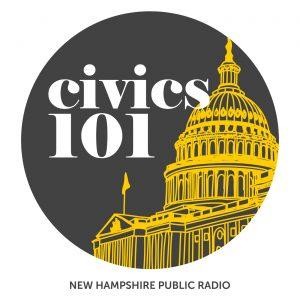 What's the difference between the House and the Senate? How do congressional investigations work? What is Federalist X actually about?
According to social media specialist Crayton Daniel, Civics 101 is the podcast refresher course on the basics of how our democracy works – and "a great podcast that makes learning about the U.S. government fun and interesting."
Listen on: Civics101Podcast.org.
The Extraordinary Science of Addictive Junk Food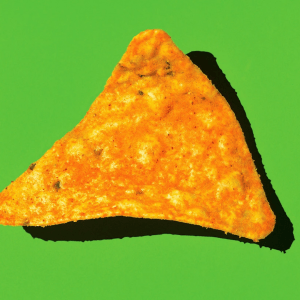 Why can't you stop eating Doritos once you start? Who came up with the idea for Lunchables?
"'The Extraordinary Science of Addictive Junk Food' rocked my brain," says alumni relations engagement specialist Liz Bunkers. "It is both fascinating and frightening and worth the read for sure."
Read it in: The New York Times Magazine
Team of Rivals: The Political Genius of Abraham Lincoln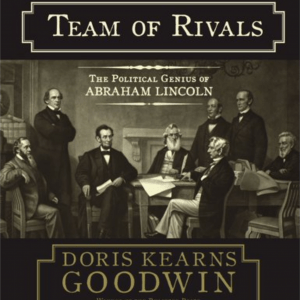 "Team of Rivals" comes from author Doris Kearns Goodwin, whom director of communications Jared Verner describes as "one of the top presidential historians ever."
"Kearns Goodwin goes into detail about how President Lincoln came to the presidency and appointed several opponents to fill various cabinet positions," Verner continues. "It's a great read about how Lincoln took the best people there were, even if he had just beat them for the presidential nomination, to lead the country through the Civil War."
Read: Wherever books are sold.
Queer Eye: More Than a Makeover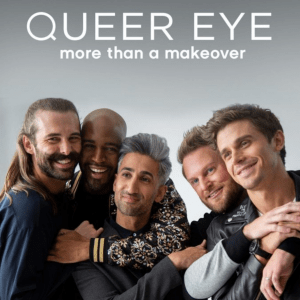 "Sometimes, especially in dark days like these, you just need to sob into your sweater at the sheer kindness and grace of human beings," says strategic communications specialist Anna Squires.
"If I had to recommend one episode for an all-out ugly cry session, I'd pick 'Black Girl Magic' in season three. The Fab 5 bring their talents to help a disowned 23-year-old gay black woman find her confidence and embrace her chosen family in Kansas City. After the show aired, fans raised over $100,000 to send her back to college. To say I sobbed tears of transcendent joy is a hilarious understatement."
Watch on: Netflix
Have a Staff Pick recommendation? Email us to let us know what we should be reading, watching and listening to.