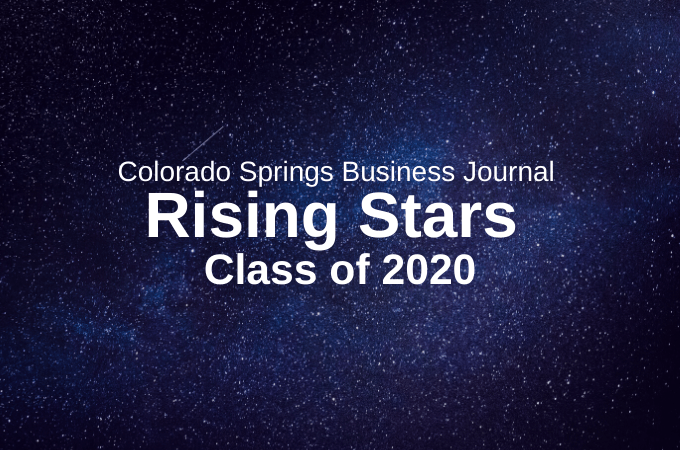 Seven UCCS students, alumni and staff members are among the Colorado Springs Business Journal's 25 Rising Stars of 2020.
The Rising Stars award recognizes 25 local professionals younger than 40 for their achievements in business and philanthropy and their contributions to the Pikes Peak region. Four UCCS alumni – one of them also a Ph.D. student – and three staff members have been recognized as movers, shakers and members of the CSBJ Rising Stars Class of 2020.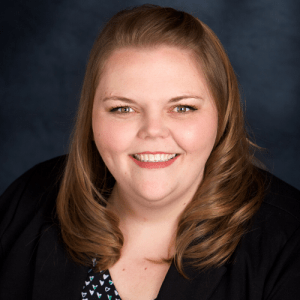 Stephanie Adams, site director of UCCS Downtown. As director, Stephanie works to create and promote opportunities for collaboration, networking, and what she calls collision at UCCS Downtown, a newly established university partnership with NorWood Development Group. Collision occurs when shared space is used to create productive interactions between people of different sectors, skill levels and backgrounds. The benefits of collision generate unique values for students, alumni and the greater community.
Stephanie has helped establish UCCS Downtown as an active engagement hub for collision in the heart of our downtown core, spotlighting her entrepreneurial mindset and her passion for community impact. She is a current MPA student in the School of Public Affairs. She serves as a Board Member for Colorado Springs Rising Professionals and Pi Alpha Alpha, a local chapter of the nation Public Affairs Honors Society. She also volunteers with United Way, the Mayors Civic Leader Fellowship and is Chairperson for the El Paso County Citizens Outreach Group (COG).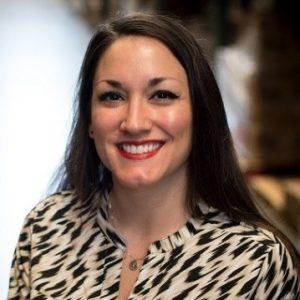 Courtney Deuser '19, development officer at The Place. As a development officer for The Place, Courtney manages fundraising activities and maintains relationships with donors and the broader community. After earning her bachelor's and master's degrees from Kansas State University, Courtney received her graduate certificate in nonprofit management from UCCS in 2019. She is a current Ph.D. student in UCCS' educational leadership, research, and policy doctoral program.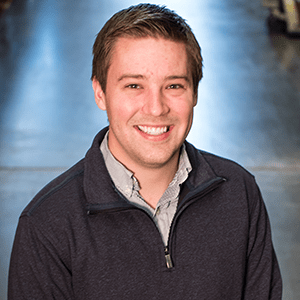 Zac Egeler '15, '18, chief financial officer of Care and Share Food Bank for Southern Colorado. Zac graduated with an undergraduate degree in business and a master's degree in accounting from UCCS, and is the Chief Financial Officer of Care and Share Food Bank. He also serves on the board of directors for Family Promise, a local non-profit that helps families struggling with homelessness and housing instability. In his spare time, Zac loves fly-fishing and enjoying the beautiful Colorado mountains.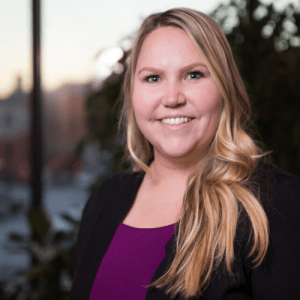 Danielle "Dani" Gaffney '13, tax manager for Stockman Kast Ryan + Co. Dani Gaffney began her public accounting career as a tax intern with Stockman Kast Ryan + Co (SKR+CO) in 2013, then joined as a full-time tax consultant after graduating from University of Colorado Colorado Springs with her bachelor's degree. Now a tax manager, she primarily works with small businesses in the real estate and medical practice industries along with high net worth individuals and families.
Dani currently serves as treasurer on the Colorado Springs Rising Professionals board and as the Finance Advisor for the Alumni Advisory Committee of the UCCS chapter of Pi Beta Phi Fraternity for Women. When not in the office or serving the community, she spends time with her husband Barry and two dogs Koda and Callie.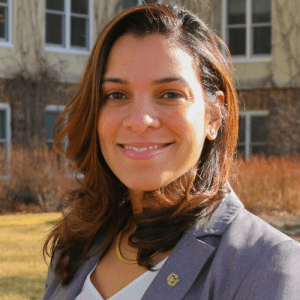 Zuleika Johnson, associate director of development at UCCS. In her position, Zuleika builds support for the College of Letters, Arts & Sciences and the Chancellor's Leadership Class. She also helps to support the Sustainability Office and Equity, Diversity and Inclusion efforts on campus. Zuleika serves as a mentor for Big Brothers Big Sisters, co-chairs the Hispanic Advisory Council for El Pomar Emerging Leaders Development Program and serves as a member of the Education Committee for the Association of Fundraising Professional Pikes Peak Region.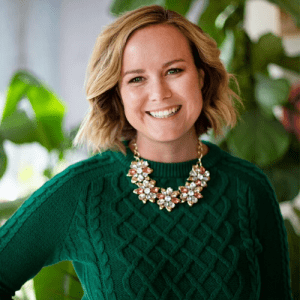 Sam Minneti '14, project manager and content strategist at Design Rangers. Sam Minneti is the project manager and content strategist at Design Rangers, a strategic design agency located in downtown Colorado Springs. Her passion lies in all things story-driven, and she's most in her element when she's extracting her clients' authentic personalities and stories.
Some of her favorite nonprofit clients to copywrite for have included Care and Share Food Bank, the Humane Society of the Pikes Peak Region, Palmer Land Trust and Visit Colorado Springs. She is the recipient of the 2016 and 2018 American Advertising Federation of Colorado Springs' Copywriter of the Year award and the 2017 Account Planner of the Year award. She proudly sits on the Indy Give! board – which inspires philanthropy across the region amongst over 100 nonprofits.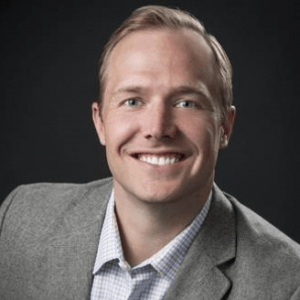 Shane Sherman, adjunct faculty member in the UCCS College of Business and associate at the Center for Creative Leadership. Shane uses his passion for leadership and individual development to inspire others. He has taught several undergraduate and MBA courses at UCCS as well as leading programs in executive education. Shane has been an entrepreneur, a senior business leader in a Fortune 150 firm and a community advocate. He started his career in the U.S. Army as a Green Beret, deploying around the world. He also serves on the board of directors for Court Care of the Pikes Peak Region, a program that provides free child care for children of individuals who have court-related business.
The community will celebrate all 25 Rising Stars on July 30 at the Space Foundation Center from 5:30-7:30 p.m. Learn more online.