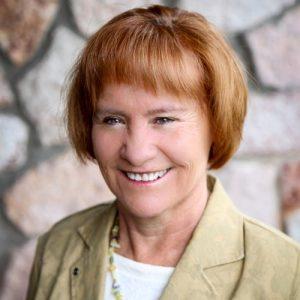 Kathy Prue-Owens, assistant professor of nursing in the Helen and Arthur E. Johnson Beth-El College of Nursing and Health Sciences, will advance the implementation of evidence-based practices in local hospitals as the first UCHealth Memorial Term Chair. She will serve in the role for the next three years.
"I am really excited about it," Prue-Owens said, "It's a win-win relationship and we all benefit from networking, building relationships, and bottom line, we are serving the community and seeking better health outcomes for patients."
Prue-Owens will continue her work to implement evidence-based practice initiatives in collaborations with UCCS and UCHealth Memorial. Evidence-based practice is a problem-solving approach to clinical practice that incorporates the best evidence from quality studies and research, patient values and preferences, and professional expertise in making decisions about a patient's care. Evidence-based practice can translate to research projects and studies to solve clinical issues or problems affecting patient outcomes, like chewing gum after surgery to aid in the return of normal gastric functions more quickly.
Prue-Owens, a retired Army Nurse Corps officer, understands the importance of working with different disciplines and healthcare specialties. Traditionally, clinical nurses are not researchers, but fundamentally understand the need to apply research evidence to promote successful patient outcomes. Prue-Owens will mentor nurses by helping them to identify a problem, to ask the right questions, and to apply resources and research evidence to their unit-based project or research study.
The term chair position is a new connection between UCHealth Memorial and the Helen and Arthur E. Johnson Beth-El College of Nursing and Health Sciences to integrate the latest research and clinical teaching for nurses in the hospitals.
The Helen and Arthur E. Johnson Beth-El College of Nursing and Health Sciences has trained and educated the region's nurses for more than 115 years. The nursing program is approved by the Colorado Board of Nursing, accredited by the Commission on Collegiate Nursing Education, and the Clinical Simulation Learning Center is accredited by the Society for Simulation in Healthcare. The online graduate program for nursing is ranked No. 29 nationally by U.S. News & World Report.