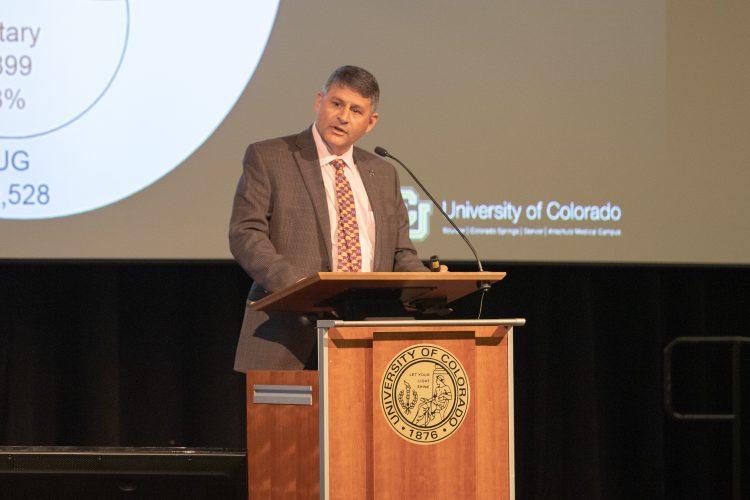 A brown-bag town hall session during lunch will focus on enrollment from 11:30 a.m. to 1:30 p.m. Feb. 10 in Berger Hall. Chancellor Venkat Reddy and Chuck Litchfield, vice chancellor for administration and finance, will lead the discussion.
Participants are encouraged to enjoy lunch from 11:30 a.m. to noon before the start of the program at noon. Light refreshments will be provided and food is available for purchase near Berger Hall in Cafe 65 and Clyde's Gastropub.
The fall 2019 retention rate hit its highest mark since 2012, but overall enrollment dropped to 12,180 students. The town hall will focus on strategies being implemented and proposed that would impact enrollment.