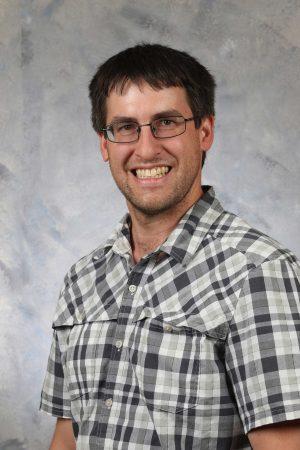 Gedeare Bloom, assistant professor of computer science, received a $20,620 grant award for "CPS: Breakthrough: Collaborative Research: Track and Fallback: Intrusion Detection to Counteract Carjack Hacks with Fail-Operational Feedback." The award was provided by the National Science Foundation.
From the grant's abstract:
The security of every vehicle on the road is necessary to ensure the safety of every person on or near roadways, whether a motorist, bicyclist or pedestrian. Features such as infotainment, telematics and driver assistance greatly increase the complexity of vehicles: top-of-the-line cars contain over 200 computers and 100 million lines of software code. With rising complexity comes rising costs to ensure safety and security. This project investigates novel methods to improve vehicular security by detecting malicious cyber attacks against a moving automobile and responding to those attacks in a manner that ensures the safety of humans in close proximity to the vehicle.
The objective of this project is to protect in-vehicle networks from remote cyber attacks. The method of protection is a distributed in-vehicle network intrusion detection system (IDS) using information flow tracking and sensor data provenance in the cyber domain with novel approaches to address the physical uncertainty and time constraints of an automotive control system. When an intrusion is detected, the IDS triggers a fail-operational mode change to provide graceful degradation of service and initiate recovery without compromising human safety. Specific research aims of this project are to explore the design space of fail-operational IDS for automotive in-vehicle networks, to evaluate security and resiliency of an automobile using a fail-operational IDS, and to generalize fundamentals of a fail-operational IDS to other cyber-physical systems.
About the UCCS College of Engineering and Applied Science
The College of Engineering and Applied Science enrolls more than 1,700 students and offers 23 engineering and computer science degrees, ranging from bachelor to doctoral. The college is a Department of Homeland Security / National Security Agency Center of Academic Excellence in Cyber Defense and works closely with the National Cybersecurity Center and with more than 250 aerospace and defense, information technology, cybersecurity and engineering organizations in the Pikes Peak region. Learn more about the College of Engineering and Applied Science at UCCS.
About Cybersecurity at UCCS
UCCS is a recognized cybersecurity education leader in the region, awarding hundreds of degrees each year in cybersecurity fields at bachelor's, master's and doctoral levels. UCCS cybersecurity programs train security professionals who work to ensure the nation's security, support faculty research and strategic cybersecurity partnerships with industry, government, military and academic institutions, including the U.S. Space Force and the National Cybersecurity Center.  Due to generous Colorado state funding of cybersecurity education, UCCS students are eligible for significant financial aid towards security degree scholarships. Learn more about Cybersecurity Programs at UCCS.