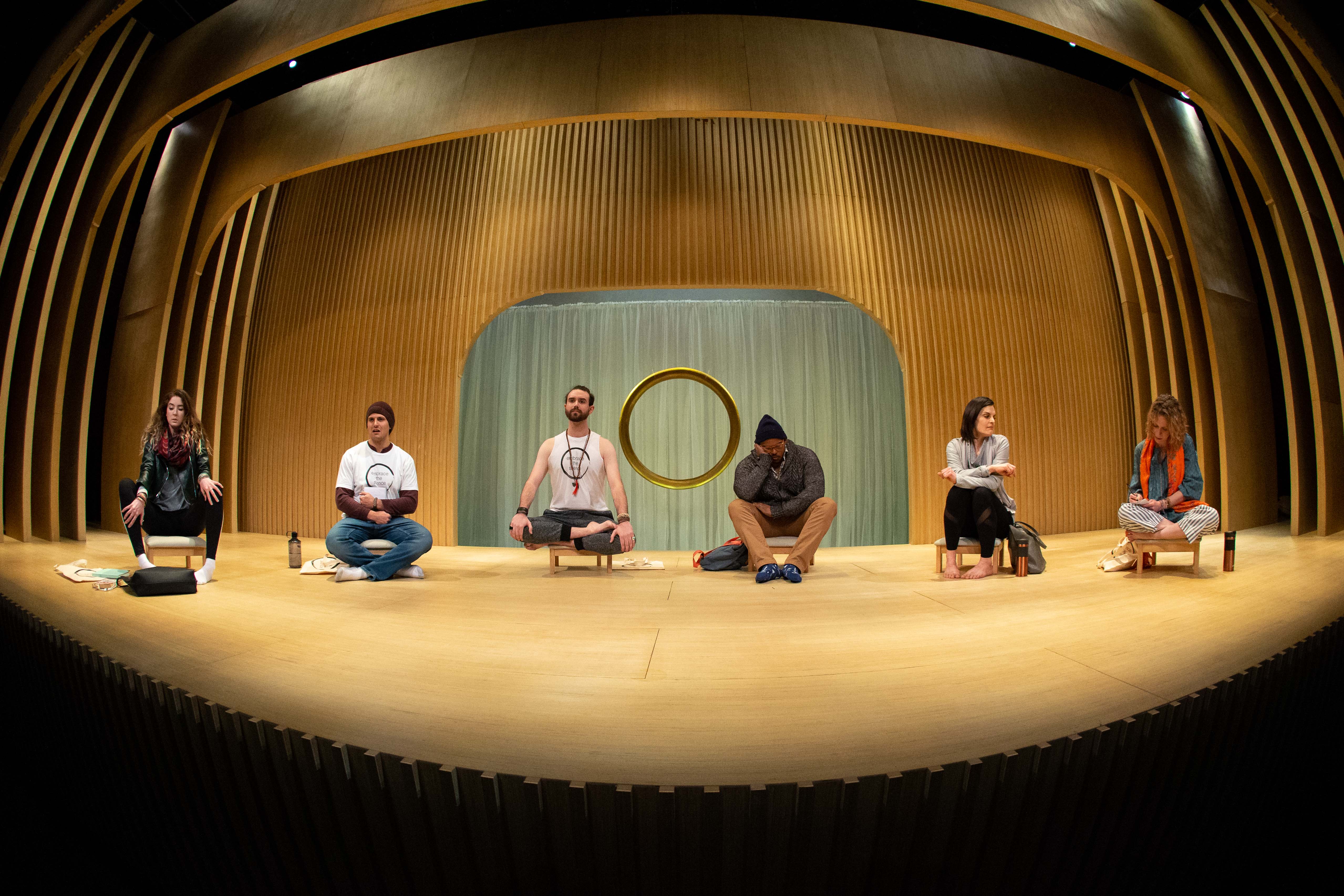 Bess Wohl's critically-acclaimed play "Small Mouth Sounds," the story about six misfits at a silent yoga retreat, opens Jan. 30 for a three-week run at the Dusty Loo Bon Vivant Theater at the Ent Center for the Arts. Tickets are on sale through the UCCS Presents Box Office online and by phone at (719) 255-3232.
Directed by Tasia A. Jones and featuring an ensemble cast including Theatreworks favorites Julia Greene and Prentiss Benjamin, "Small Mouth Sounds" largely relies on body language of the six yogis, although the unseen guru provides verbal instructions from off-stage. The play is filled with awkward and insightful humor while confronting humans' innate to connect.
When it debuted it made the top 10 lists for The New York Times, The Guardian and The Hollywood Reporter.
"A half-dozen troubled souls find that enforced silence doesn't necessarily bring inner peace in Small Mouth Sounds, an enchanting play by Bess Wohl," wrote the New York Times. "As funny as it is, uh, quietly moving, Ms. Wohl's play is also a model of ingenuity…With one exception—the (unseen) guru running this spiritual retreat—the characters hardly ever speak. Both the humor and the pathos spring mostly from wordless interaction, which is testimony to Ms. Wohl's intrepid writing…"
"Small Mouth Sounds" runs Thursdays through Sundays each weekend through Feb. 16.