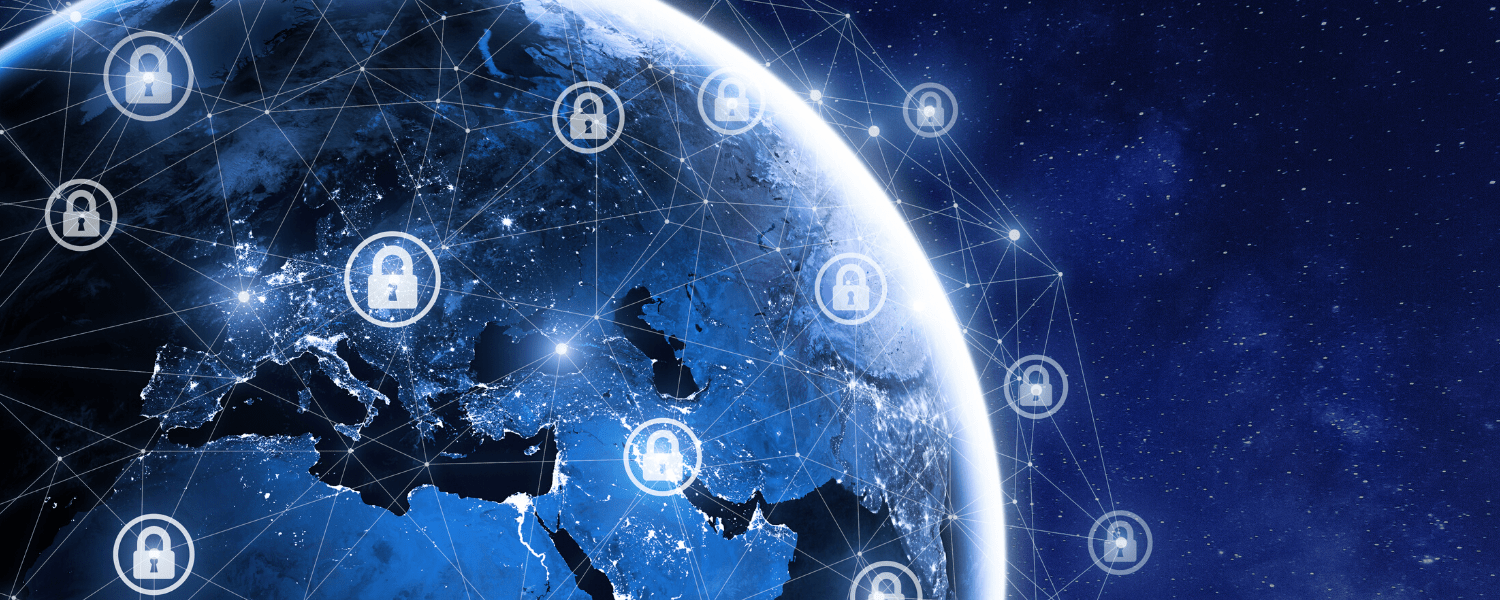 Three new AACSB-accredited cybersecurity management emphases will be making their way to the College of Business starting fall 2020. UCCS students may now pursue a Bachelor of Science in Business, a Bachelor of Innovation in Business Administration and a Master of Business Administration with an emphasis in cybersecurity management in one of the nation's top cities for cybersecurity professionals.
Colorado Springs is home to more than 100 cyber-related companies, five military installations, the National Cybersecurity Center and a diverse collection of information technology companies. As IT challenges and threats continue to rise, the demand for specialized cybersecurity management professionals has reached an all-time high.
According to ­­­­­­­­­­­Cyber Seek™, organizations across the U.S. are experiencing a 25 percent shortage of cybersecurity professionals. With more than 504,316 cybersecurity positions open in the U.S., a 36.5 percent growth rate through 2022 and a zero percent unemployment rate, a degree with a cybersecurity emphasis provides students with an employable and desirable career path.
"Our new cybersecurity management emphases are timely, relevant and most importantly, in demand by the industry," said Eric Olson, interim dean of the College of Business. "Our students are now able to learn cutting-edge cybersecurity curriculum in one of the best locations for their career interests. It's a win-win for our community and for our students."
The undergraduate cybersecurity management emphasis will train students for a career in cybersecurity across diverse industry sectors, including accounting, finance, healthcare, government and defense. Building on the core business curriculum, cybersecurity management students will gain insight into IT risk management, auditing IT infrastructures, software development and programming and how to identify vulnerabilities through real-life simulations and case projects. Students will graduate with the tools and experience to enter roles as a cybersecurity analyst, risk analyst, cybersecurity consultant, cybersecurity manager or IT auditor.
As cybersecurity professionals advance through their careers, the transition from entry-and-mid-level positions requires an elevated degree. The UCCS MBA in cybersecurity management combines business fundamentals with a comprehensive understanding of cybersecurity concepts and technologies. Students will discover the complexities involved in the adoption of security technologies, achieving regulatory compliance and how to implement cybersecurity programs to mitigate risks and secure information assets.
The MBA in cybersecurity management is offered 100 percent online, giving students the flexibility to complete the program at their own pace. The UCCS MBA program offers GMAT and GRE waivers for students who meet academic and prior work or military experience. GMAT and GRE waivers are also available for those with advanced degrees.
"In the College of Business, we are dedicated to student success," said Gurvirender Tejay, associate professor of information systems. "Our cybersecurity management emphasis provides critical education that both aligns with industry needs and delivers economic value to our students. We are providing our students with employable skills and giving them a competitive edge in the job market, which will pay dividends throughout their career."
Both undergraduate and graduate business programs are accredited by AACSB International, providing UCCS students with the highest standard of academic achievement for business schools worldwide. Only five percent of business schools globally hold this distinction.
The College of Business is accepting Fall 2020 applicants for the cybersecurity management emphases. To learn more about the bachelor's degrees in business with emphases in cybersecurity management, go to https://bit.ly/2O6bSQW. To learn more about the MBA in Cybersecurity Management, go to www.uccs.edu/journey/cybermba.
The UCCS College of Business was established in 1965 and has more than 1,300 undergraduates and 350 MBA and distance MBA students. The College of Business and Administration awards the Bachelor of Science in Business and Bachelor of Innovation degrees. The Graduate School of Business Administration awards the Master of Business Administration and Master of Science in Accounting degrees. More than 10,000 alumni of the College of Business live and work around the world. For more information, visit uccs.edu/business.
The University of Colorado Colorado Springs, located on Austin Bluffs Parkway in Colorado Springs offers 50 bachelor's, 24 master's and seven doctoral degree programs. UCCS enrolls about 12,000 students on campus annually and another 3,300 in online programs. For more information, visit uccs.edu.