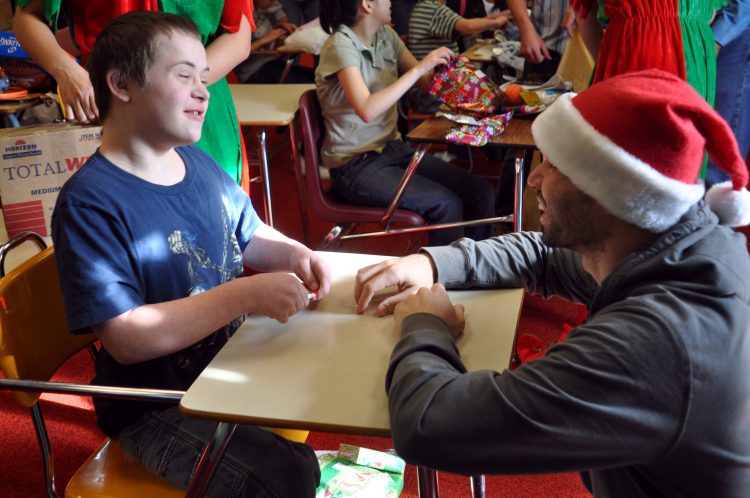 A new graduate certificate program will prepare teachers and behavior technicians to implement inclusive behavior intervention in local school districts and community agencies for individuals with disabilities with the approval of the inclusive behavior intervention certificate Sept. 12 by the CU Board of Regents. The certificate will be offered through the College of Education's Department of Teaching and Learning.
"The College of Education's mission is to prepare teachers, leaders and counselors who embrace equity, inquiry and innovation," said Valerie Martin Conley, dean of the College of Education. "These elements are essential to the inclusive behavior intervention certificate and will be represented throughout all coursework. This certificate aligns with the College of Education's vision to become the foremost regional leader in teacher preparation by creating the first inclusive behavior intervention certificate in southern Colorado."
UCCS faculty worked with the Pikes Peak Board of Cooperative Educational Services, school districts and agencies to develop the curriculum to support local needs. The 21-hour, seven-course certificate would provide students the coursework to develop a proactive and inclusive behavior intervention model, and provides the majority of coursework for students who would want to complete a master's degree in special education.
"One of the greatest needs in the classroom is inclusive behavior intervention, and our school district partners have been asking us to provide training in these areas," said Kathleen Randolph, assistant professor of teaching and learning. "The coursework in this certificate also prepares students for Board Certification in Behavior Analysis once they complete independent fieldwork and pass the exam; the demand for board-certificated professional has increased nearly 800 percent since 2010."
Paired with the approval of the adaptive leadership certificate by the Board Sept. 12, UCCS offers 30 gainful employment certificates along with 48 bachelor's degrees, 24 master's degrees and seven doctoral degrees.