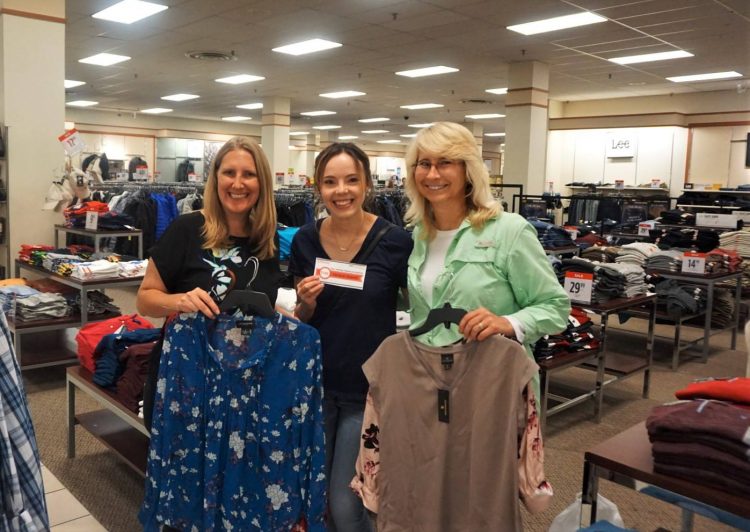 JCPenney is offering up to 60 percent off career and professional attire to all UCCS students, alumni, faculty and staff on Sunday, Sept. 15.
JCPenney Suit Up Event is a cross-campus collaboration between JCPenney, the UCCS Career Center, UCCS College of Business Career Development Center, the UCCS College of Engineering and Applied Science and UCCS Student Life to provide career apparel to all UCCS students, alumni, faculty and staff at an affordable price. The event will take place from 6-9 p.m. at the JCPenney in The Citadel Mall.
"Leading into a full semester of career events, it's important for all of our students to look and feel their best when speaking with potential employers," said Meghan Stidd, assistant dean for external relations in the College of Business. "We are proud to partner with JCPenney to provide opportunities for every student to own professional clothing, regardless of financial circumstance."
For three hours, UCCS affiliates are invited to shop for everything they need to build a professional wardrobe, including suits, dress pants, blouses, skirts, shoes and accessories. JCPenney stylists and UCCS representatives will be available for professional dress advice and guidance throughout the event. JCPenney is also offering professional headshots starting at $29.99.
All UCCS students, faculty and staff must show their UCCS ID to receive their Suit-Up Coupon. Alumni will need to check-in at the event to receive their coupon.
Additionally, the UCCS College of Business Career Development Center annual sponsors will be providing more than $1,100 in stipends to 11 business students in need of professional clothing and financial assistance. Each student was selected after submitting an essay application to the Career Development Center. The annual sponsors include USAA, CED, T. Rowe Price and Farmer's Insurance.
Employees of USAA are also personally donating money to ensure more students are able to receive the financial assistance they need to purchase professional apparel for business interviews.
"We are incredibly thankful to our sponsors for their donations and we are looking forward to what should be a fantastic event on Sunday," Stidd said.
For more information, please contact the Career Center at careers@uccs.edu or call (719) 255-3856.