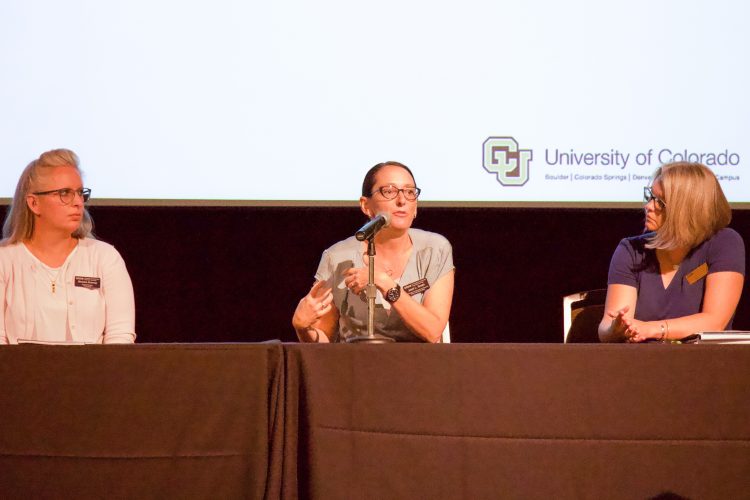 At two Town Hall sessions on Sept. 3, Chancellor Venkat Reddy outlined progress made on the 2030 Strategic Plan throughout the summer and what the initial years of the plans could look like for UCCS.
Reddy emphasized that UCCS' values – student focus, integration, integrity, dynamic responsible growth, innovation, inclusive diversity and collaboration – are woven into each of the core strategies even when they are not explicitly called out in the plan's language. 
Before diving into the details of each core strategy, Reddy highlighted the ultimate goal of the strategic plan.
As he spoke about the importance of each constituency that makes up a university – from faculty, staff and students to alumni and community members – he remarked, "When we ask why we're strategic planning, the answer is very simple: we're doing this for you – all of you. That's why strategic planning is important. It's to give all of these groups the opportunities they need to transform their lives for the better."
Reddy then walked participants through updates made to the core strategies' anticipated outcomes and the metrics set in place to gauge their success. This language is reflected on the strategic plan website.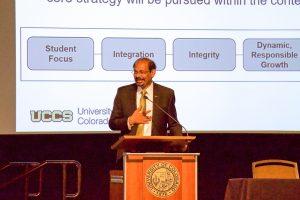 A panel comprised of team leads for each core strategy's initial working group presented to participants and answered questions from the audience. Panelists spoke about their experiences leading the working groups and their process for incorporating feedback from the campus into the language of the plan's strategies. 
Jessi Smith, associate vice chancellor for research who served as team lead for the core strategy on cultivating excellence in research and creative works, spoke during the morning session's panel. 
"What excites me most about this new version of the strategic plan," she said, "is thinking about, 'What does this mean for our identity? What does this mean for our goals?'" 
She continued, "I see it as setting forth a road map that might have some bumps along the way, but that will be exciting to pull from as we meet difficult questions and have to make choices and priorities in the future."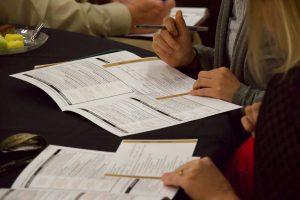 With seven core strategies written and key measures of success in place, the strategic planning process is moving into its implementation phase. 
Reddy overviewed each of the core strategy's initiatives – the action items that will translate the plan from vision to reality. 
Faculty, staff and students were then invited to indicate their interest in joining an initiative team. With the plan's working groups having concluded their efforts, teams will spend the next six months translating each core strategy's initiatives into actionable goals. 
The updated strategies, initiatives, outcomes and measures of success are visible on the strategic plan website. 
Faculty, staff and students interested in joining a team should also visit the strategic plan website to learn more.