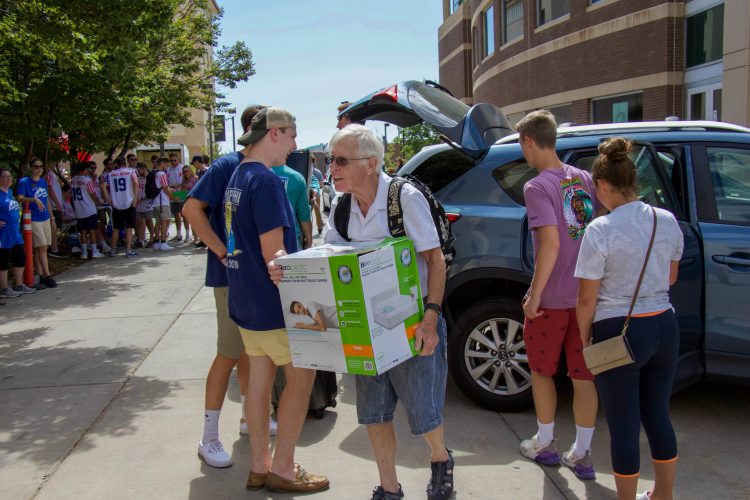 For the 22nd year in a row, Bob Durham, associate professor of psychology, helped first-year students to move into their dorm rooms during UCCS' fall 2019 move-in. And he won't be stopping anytime soon.
"It's fun," Durham says when asked why he continues to volunteer each year. "It's fun and it's entertaining and it's informative. It's fun watching the freshmen – some of them are going through a bit of withdrawal, but are still excited, too. And some of the parents, if it's their first kid going to school, it's interesting. I've always enjoyed it." 
Durham has volunteered at the fall move-in event since 1997, when UCCS opened the first-on campus housing in Summit Village. 
He spends the day greeting families and new students and helping them to move boxes of belongings into the residence halls. 
Durham says he enjoys learning where students are from and what majors they plan to declare. A seasoned traveler himself, he appreciates meeting out-of-state and international families and students. 
But the best part of the day? Durham says it's "sitting down" – for lunch, that is – with the families of the newest class of Mountain Lions.