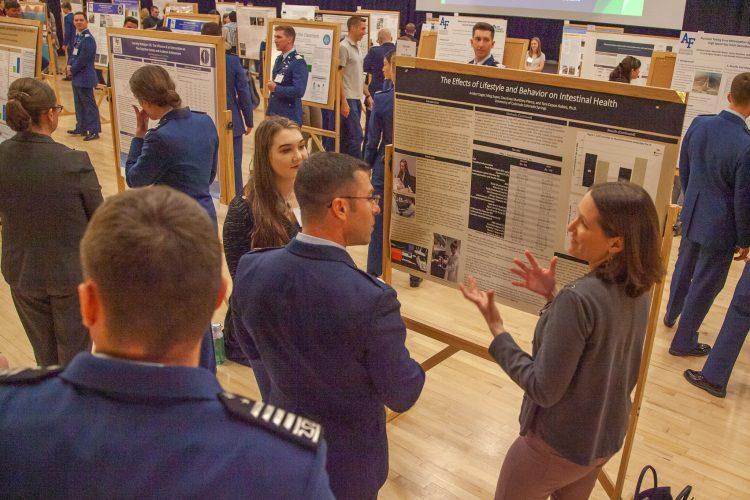 Students and faculty now have a new, single location to kickstart research projects and connect with resources: the Center for Student Research.
The center is designed to enhance the student research experience across all disciplines and will catalyze research career paths with an apprenticeship model of student-faculty collaboration, aspirational peer-mentoring with graduate students and the development of a community with student researchers and mentors. The center will inventory, coordinate, develop and facilitate research best practices and professional envelopment opportunities for students and their faculty mentors.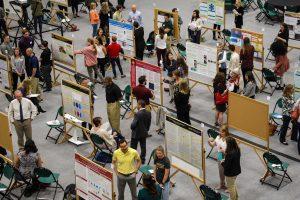 Jessi Smith, associate vice chancellor for research, said the center was created to address one of the more common requests from students on how to find out about research and to connect with faculty.
"There is so much going on, but we didn't have one good landing place for information," Smith says. "We not only want to help get the word out about what is already going on but help grow the sense of community among our student researchers and their faculty mentors."
The Center for Student Research will oversee the existing Undergraduate Research Academy and the new Graduate Research Academy. Students will be able to find faculty mentors, trainings and professional development tools, and faculty will have access to mentorship tools and have a single destination to post research opportunities for all students. The center is located in Main Hall 316.
Jennifer Poe, a 2016 UCCS gradate with a master's degree in psychology, will serve as the first co-director with Anna Kosloski, associate professor in the School of Public Affairs. Each college and school will appoint one member to serve on the executive committee with Poe and Kosloski.
The center will coordinate existing campus showcase opportunities like Mountain Lion Research Day and Colorado Springs Undergraduate Research Forum, and provide support for the Three Minute Thesis Competition and the Graduate Research Showcase hosted by the Graduate School.
The Center for Student Research will also coordinate new Responsible Conduct of Research trainings. RCR training is required for most federally-funded trainees and is essential to ensuring faculty, staff, students and postdoctoral researchers engage in research with the highest standards.
"We want to be the place for students and faculty to stop at for resources and information about our thriving research community at UCCS," Smith said.