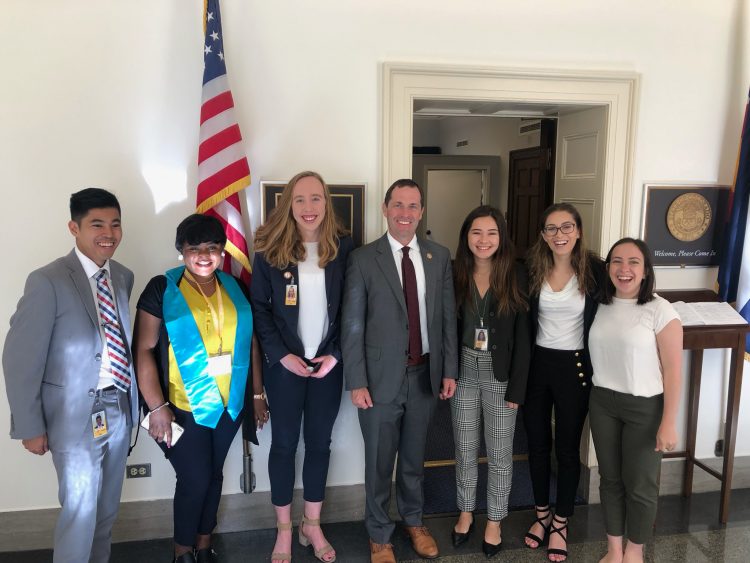 Astride Mukabagula's goals were clearly defined. She would attend college and be the first in her family to earn her degree. She did just that. Now, two months after graduating from UCCS, she is working toward another goal – becoming an influential voice for youth in the foster care system.
A three-hour flight from Colorado to Washington, D.C. would be her springboard. Astride was eager to sit among peers as a delegate at the National Foster Youth Institute Shadow Day, an annual event giving current and former foster youth the opportunity to meet and speak with their members of Congress about child welfare issues.
Shadow Day for Astride would be more than a trip to the nation's capital. It was a declaration for the platform she boldly and proudly accepted as her passion – a passion she developed from personal experience.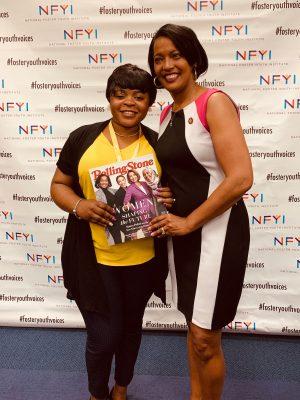 Astride was born in the Democratic Republic of Congo and came to the U.S. in 2013 as a 17-year-old refugee.
When she arrived in the states she was placed with a foster family in Colorado Springs.
"My first meal in the U.S. was pepperoni pizza," Astride said. "My foster family were all really sweet but I didn't want to eat the pizza because it looked odd. I never had pizza before."
This was the first of many unfamiliar experiences for Astride. And attending the conference in D.C. was another.
Most new experiences did not frighten Astride, she is someone who sees opportunity in challenges. She likes discovering new and accepts obstacles as part of growth. That is why she aims to open a business someday.
Astride hopes to establish a nonprofit supporting foster youth who age out of the system, because this was her story.
The desire to open her own business manifested as a young girl in Africa.
"I was 15 years old and owned my own jewelry boutique in Uganda. I enjoyed being exposed to the freedom of making my own business decisions without anyone else's help," Astride said. "I loved the interaction that I had with people while running my business."
Focusing her entrepreneurial aspirations on foster youth became clear. Astride was grateful for the support from her foster parents, but there were several unknowns spiraling through her head after turning 18 – where would she live and how would she support herself?
Those questions were answered but they didn't come easy. Astride became self-sufficient with some support along the way – she was determined to thrive.
When asked about her experience, Astride shares aging out of the foster care system does not come with an instruction manual. And this was her priority during the conference – addressing support for foster youth after they age out.
"We all can make changes and help young people. It starts with a few of us and then we'll see many who then also help to make a difference," Astride said.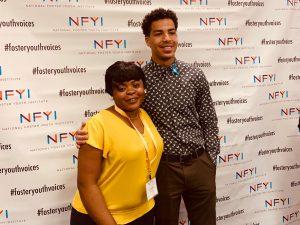 Attending the conference was truly life-changing for Astride.
"I spoke to House Speaker Nancy Pelosi, met Reps. Jahana Hayes and Jason Crow, and even met Marcus Scribner from the TV show Blackish," Astride said.
Her excitement for her future has been elevated and she looks forward to witnessing foster care transformed during her life time. What's next for Astride? She'll return to UCCS in the fall to pursue a master's in accounting.
Outside of her studies, Astride will continue being a voice for foster youth and speak on the topic within the various spaces she enters.
"My passions and ambitions have always been different," Astride said. "We need everyone to help with the foster care system to give young people better lives. And I plan to do just that!"
Editor's Note: Astride proudly shared she is now a U.S. citizen. Her citizenship ceremony was held April 2019.