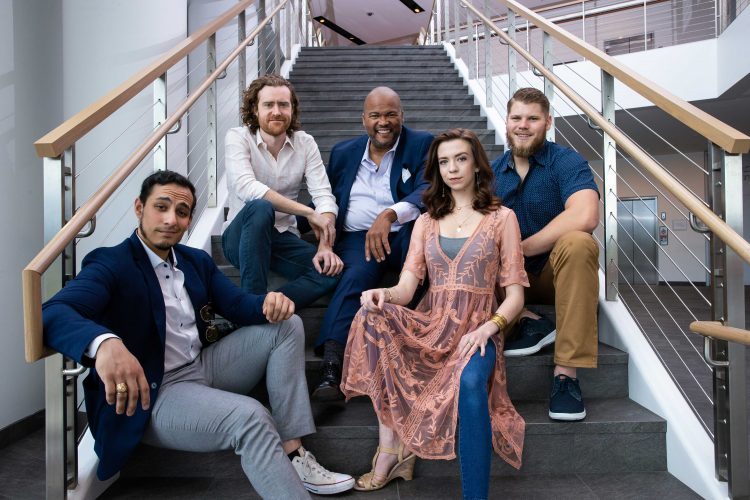 Theatreworks continues its long-standing tradition of summer Shakespeare with "Measure for Measure," opening June 26 in a festival tent at scenic Rock Ledge Ranch Historic Site. The production will open a month earlier than previous years to avoid summer thunderstorms.
Shakespeare's dark comedy is set in a once-great city in decay. The Duke has abandoned his position and left control to his heavy-handed deputy, who immediately brings back the draconian laws of the past. In the chaos that ensues, drama and comedy collide as the characters attempt to navigate impossible moral choices. In a world gone mad, what would you do for the people you love?
Kathryn Walsh will direct. A Chicago-based artist, Walsh's directing credits include work for Flint Repertory Theatre, Two Pence Theatre Company and Northwestern University. She has also worked as a verse coach for many productions for Chicago Shakespeare Theatre.
"This play shows us a world that's broken. Nobody really knows what the law means, or is. Nobody really knows what will get you in trouble, or won't. There are nuns in this play, but no God. There are judges in this play, but no justice. There is philosophy in this play, but no morality. There are arguments in this play, but no logic," Walsh said. "Who's in charge? What do you put your faith in?"
The cast features actors new to the Theatreworks stage: Annie Barbour (Isabella), Matt Holzfeind (Angelo), Abner Genece (Duke Vincentio) and Nicholas Ortiz (Lucio). They are joined by local favorites Sammie Joe Kinnett (Provost) and Jessica Austgen (Elbow).
The creative team includes Sanja Manakoski (costumes), Sean Mallary (lighting), Caroline Eng (sound) and Steve Baglio (props).
Tickets areon sale at theatreworksCS.org or through the box office at (719) 255-3232. "Measure for Measure" runs June 26–July 21 at Rock Ledge Ranch Historic Site.
ASSOCIATED EVENTS
On June 30, before the Sunday evening performance, Theatreworks will host a discussion with special guests Michael Kim (Colorado College) and Patrick Yarnell (UCCS). The discussion will frame issues of ethics, leadership and gender in the play.
Theatreworks will host informal scholar chats before Thursday evening performances throughout the run. Sunday performances will include post-show conversations with members of the cast.