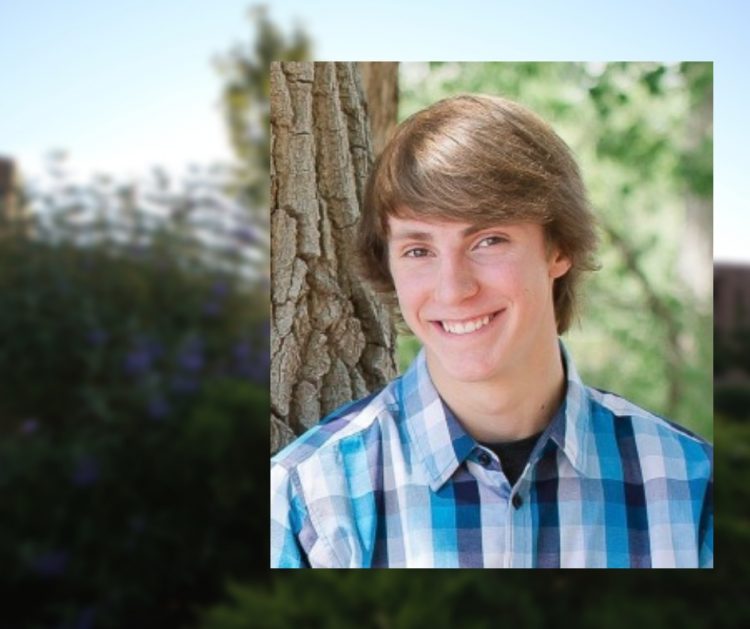 Memorial services for Tynan Cuthrell, 19, a freshman at UCCS, will be at 4:30 p.m., April 28, in Littleton, Colorado. He died April 19.
Cuthrell was studying history in the College of Letters, Arts and Sciences. He graduated from ThunderRidge High School in Highlands Ranch, Colorado, in 2018 and started at UCCS in the fall.
Counseling services are available through the UCCS Wellness Center at (719) 255-4444.
The family published the following obituary:
Tynan James Cuthrell
Sunday, July 18th, 1999 – Friday, April 19th, 2019

Tynan James Cuthrell, 19, passed away unexpectedly on April 19, 2019 in Colorado Springs, Colorado.

Tynan was born on July 18, 1999 in Pueblo, Colorado to Garren and Tammy Cuthrell. Ty was known for his easy going attitude with a brilliant smile and great sense of humor. He shared his fathers love of music and would often be able to name the composer of the movie score just by hearing a few bars. He adored his sister, Laney. They had a special bond that helped define them both.

Tynan loved his family and enjoyed time with them and their three dogs. Although the dogs belonged to the entire family, Ty and "Smudge" were definitely each other's favorite. He spoiled his dog with love, food and a comfy spot to sleep right next to him in bed. He enjoyed the outdoors and loved hiking and climbing with friends and would insist on canoeing with the alligators when he visit his grandparents in Florida. Tynan was a people person and had the ability to build relationships quickly and with ease. He was very active in the youth group at the First Presbyterian Church in Pueblo and even preached a Sunday service. People of all ages loved him and the elderly were especially fond. His genuine care for others made quite the impact on all that knew him. Tynan's last several years were very impacted by poor health limiting his socializing but he would go a hundred miles an hour when feeling better.

Tynan spent most of his life in Pueblo, Colorado, moving to Littleton in the summer of 2015 and graduated Thunder Ridge High School in Highlands Ranch in 2018. He was a Freshman at the University of Colorado in Colorado Springs.

He is survived by his parents; Tammy and Garren, his sister; Laney, maternal grandparents Andy and Nancy Staley, great grandmother Jean Juckette (Mo), great grandfather Tom Staley, Uncle Marc Staley, his paternal grandparents; Grandma Pam (Art) Sena, Lowell (Deb) Cuthrell, Uncle Tony (Lisa) Cuthrell, and cousin Starr Cuthrell.

Tynan is preceded in death by his maternal cousin Katie Staley who passed away in 2013.