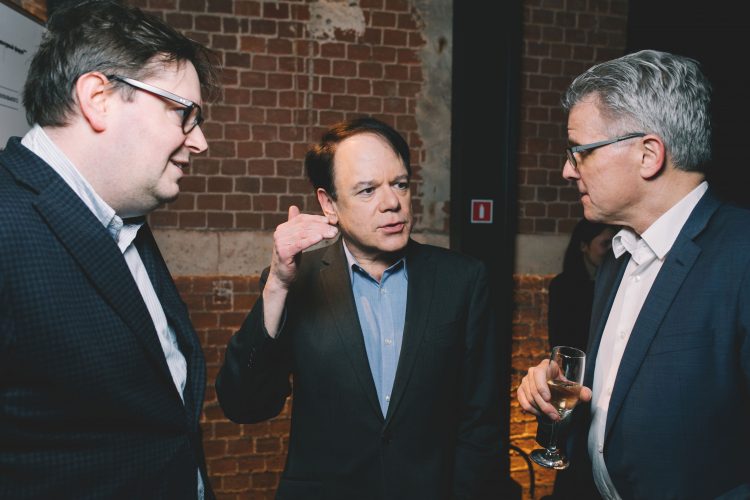 Robert von Dassanowsky, professor of film and German, and director of film studies, attended the 8th Austrian Cinema Festival April 10-15 as a special guest of the organizers Russian Art Group CoolConnections, the Austrian Embassy and the Austrian Cultural Forum Moscow.
Dassanowsky participated in the opening night event and screening, attended by Austrian Ambassador to the Russian Federation Johannes Eigner. He was interviewed by Russia One Television Network on the festival's topic "Periphery," ran a question-and-answer session for the screening of New Austrian Film 2010 classic Der Räuber/The Robber and presented a lecture on the Austrian Avant-garde film scene of the 1960s and pioneering found footage filmmaker Peter Tscherkassky at Moscow's famous Garage Gallery of Contemporary Art in Gorky Park.
This is one of several foreign film presentations by the independent Art Group, which invites major filmmakers, artists and scholars to their annual Festivals in various Russian cities.
Dassanowsky later toured the Pushkin Museum of Art and Kremlin grounds, met with film artists, and presented his latest book on Austrian film of the 1930s and its Hollywood connection to director Simon Mraz of the Austrian Cultural Forum Moscow. Dassanowsky was asked to consider curating a festival on the history of Austrian film to tour major cities in the Russian Federation next year.