Nursing students and a faculty member delivered Valentine's Day presents for patients at Children's Hospital at Memorial Hospital Tuesday morning.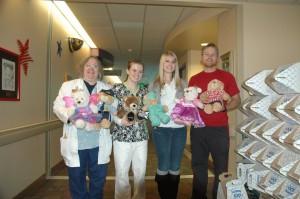 Following a successful weekend event at Build-A-Bear in Chapel Hills Mall, 168 teddy bears in costumes ranging from hospital scrubs to a fly fishing outdoorsman were delivered to Memorial in the back of a borrowed cargo van and an SUV. As each bear-filled box was unloaded—eventually filling three flatbed carts—the members of the Student Nurses Association and their sponsor, Sue Davis, instructor, Beth-El College of Nursing and Health Sciences, wondered what the reaction of the recipients would be.
"I made a Harley Davidson bear," Davis said. "I hope some little boy has as much fun playing with him as I did making it."
Led by Amy Digan, a Beth-El senior and a member of the Student Nurses Association, the group gathered Sunday to build holiday cheer for Children's Hospital patients. For several weeks, the Student Nurses Association solicited donations for the project. Donors had the option of coming to Chapel Hills mall on Sunday and building a bear themselves or providing money and having a student nurse do the work.
On Tuesday, Digan and Valerie Walker, a Beth-El senior, were assisted by Davis and Kelley Millsap, a Beth-El alumnus, in wheeling cartloads of bears through the hospital. Because of hospital regulations, the Student Nurses Association members were not allowed to deliver the bears directly to patients. Instead, hospital staff and volunteers will share them with patients, some in pediatric intensive care, over the next several days.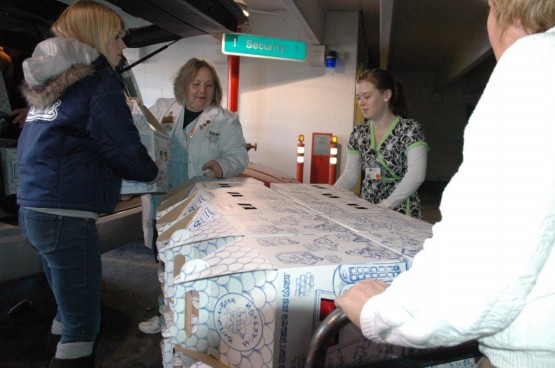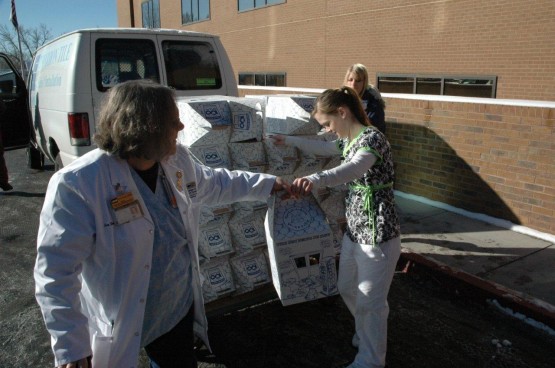 — Photos by Tom Hutton