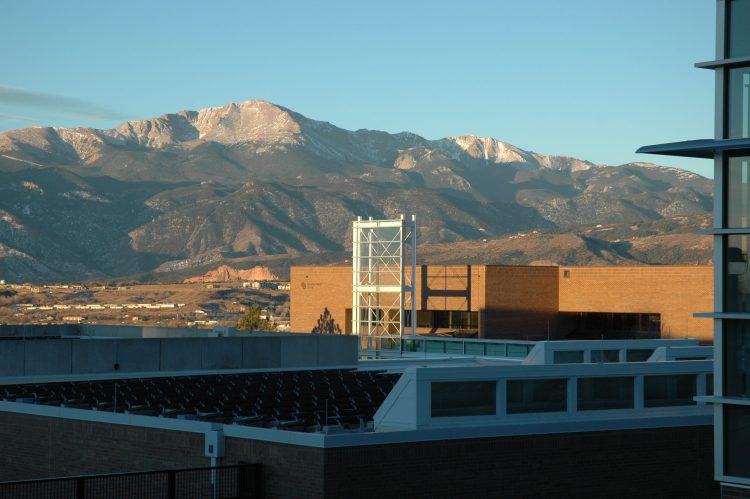 April is Sexual Assault Awareness Month, and multiple UCCS offices will bring together survivors to tell their stories and the resources available on campus and in the community during a series of events April 15-24.
Survivor art and stories will be posted throughout campus for the remainder of the month. The Clothesline Project, a visual display of shirts with messages and illustrations designed by female survivors or in memory of someone killed, will be on display in the University Center.
Mental health professionals from the Wellness Center will be on site during each of the events to provide support.
Rosenna Bakari, visiting assistant professor in the Department of Counseling and Human Services within the College of Education, will host a series of "Safe Space Day" events April 15 about the resiliency of adult survivors of childhood abuse:
An open mic event from 1-4 p.m. in the University Center from members of Talking Trees for an informal conversation about living openly as a survivor. The event is intended to dispel myths about survivors and clarify what it means to live openly and with dignity.
A Healing Art Workshop by Finding Our Voices from 5-6:30 p.m. in the second floor apse of Kraemer Family Library will present an art exhibit and workshop for survivors.
Bakari will close out the first day of events with a seminar titled "Something About the 'O'," about the nuances of sex that are critical to understanding how to develop safe practices.
Tarana Burke, the founder of the Me Too movement, will speak on campus at 7 p.m. April 16 as the ninth annual Significant Speaker. Tickets for her event remain on sale at uccspresents.org for students at $2 and the general public at $5. Prices increase April 15. A "Just Talk After" event will take place after in Clyde's.
The Me Too discussion continues April 17 with an event titled "Me Too, But What About You?" about inclusivity in the Me Too movement. The community and college panel discussion will also address issues around identifying as a survivor of abuse, assault and harassment from 12-1 p.m. in second floor apse of Kraemer Family Library.
Take Back the Night features live music and spoken word performances at 6:30 p.m. April 18 in Clyde's. Uplifting and empowering performances from the Break the Silence Against Domestic Violence will highlight a positive night of support for survivors.
Denim Day April 24 will help raise funds for TESSA of Colorado Springs, an organization that helps women and their children achieve safety and well-being while working to end sexual and family violence. The Dean of Students will have a table near Cafe 65 to share information about the history and purpose of Denim Day, and hand out stickers and buttons.
Students and employees who are victims of sexual misconduct, harassment or discrimination have access to multiple resources on campus and in the community for support and reporting. A full list of resources, and how to make a report, is available through the Office of Institutional Equity at uccs.edu/equity.