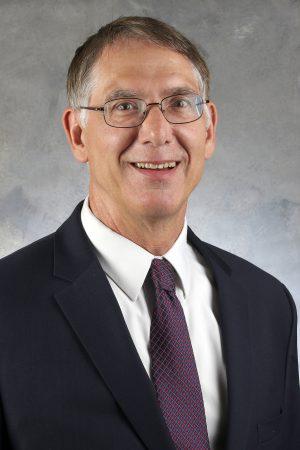 Stephen P. Ferris, dean of the College of Business, will be the next dean for the Miller College of Business at Ball State University.
"I want to thank Chancellor Venkat Reddy and Provost Tom Christensen for providing me with an outstanding leadership opportunity as dean of the UCCS College of Business," Ferris said. "I have made many friends here in the Colorado Springs and campus communities. I regret that family considerations do not allow me to finish what I have enjoyed starting here at UCCS. I will miss everyone very much and wish the absolute best for what I know is a very bright future."
Ferris started as dean at UCCS in July 2018. In that time, he helped create new opportunities with the development of programs at UCCS Downtown, expanded the Lifetime Entrepreneurship Awards and placed a greater emphasis on research. Ferris was previously the director of the Financial Research Institute and the J.H. Rogers Chair of Money, Credit and Banking for the Truslake College of Business at the University of Missouri, Columbia.
"Stephen has done great work in his short time at UCCS and I've enjoyed working with him as he implemented his vision for the college," Christensen said. "I wish him and his family the best of success as he accepts this new role at Ball State."
Ferris' last day at UCCS is June 30. Christensen expects to name an interim dean and appoint a search committee by the end of the spring semester.
The UCCS College of Business has about 1,300 undergraduates and 350 MBA and distance MBA students. The College of Business and Administration awards the Bachelor of Science in Business and Bachelor of Innovation degrees. The Graduate School of Business Administration awards the Master of Business Administration and Master of Science in Accounting degrees. More than 10,000 alumni of the College of Business live and work around the world.