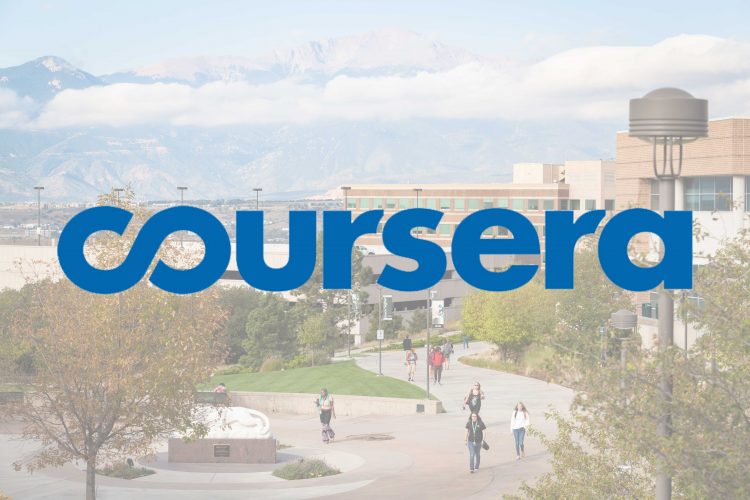 The University of Colorado has announced the launch of CU on Coursera, a free online learning program available to the university community.
CU on Coursera offers more than 100 Coursera courses taught by faculty across CU Boulder, the CU Anschutz Medical Campus, CU Denver and UCCS. Courses are available at no cost to all faculty, staff and students currently at any of the four campuses or system office.
Coursera is the world's largest massive open online course, or MOOC, provider, with a learner population of nearly 40 million. With CU on Coursera, you'll gain access to a curated set of CU courses on this world-class learning platform.
"CU's excellent Coursera content, created by nearly 70 faculty on all four campuses, is reaching more than 2 million learners around the globe. For the first time, CU faculty, students and staff have the opportunity to access the valuable certificates associated with these MOOCs at no cost to them," said Deborah Keyek-Franssen, associate vice president for digital education and engagement. "We also anticipate that faculty on all of CU's campuses will take advantage of the CU on Coursera program by augmenting on-campus courses with rich, asynchronous online content that includes interactions with and perspectives of international learners."
CU on Coursera offers diverse educational experiences and certificates on subjects ranging from cybersecurity and effective communication to Excel VBA programming and becoming an EMT. Courses are self-paced and fully online so that you can learn anywhere, anytime.
CU faculty have been hosting high-quality educational experiences on Coursera since 2013. CU on Coursera brings that passion and experience directly to faculty and staff.
Among the key features:
Courses feature interactive videos, readings and resources
Practice exercises and graded assessments evaluate knowledge and provide feedback
Short courses, typically three to six weeks, taken at your own pace
Flexible and adaptive schedule to meet your learning needs
Verified and shareable Coursera certificates of achievement for courses you complete
Check out the full list of available courses at no cost by following these steps:
Log into your campus portal
Head to CU Resources and navigate to the Training area
Click on the CU on Coursera tile
On the CU on Coursera home page, click Join for Free
Click the Log in with University of Colorado button
Select your campus and then log in using your institutional credentials
When you return to the CU on Coursera home page, browse courses and start learning.
CU on Coursera is a currently a pilot program that will run through the fall 2019 semester. This pilot will be administered jointly by the Office of Strategic Initiatives at CU Boulder and the Office of Digital Education and Engagement at the CU system.