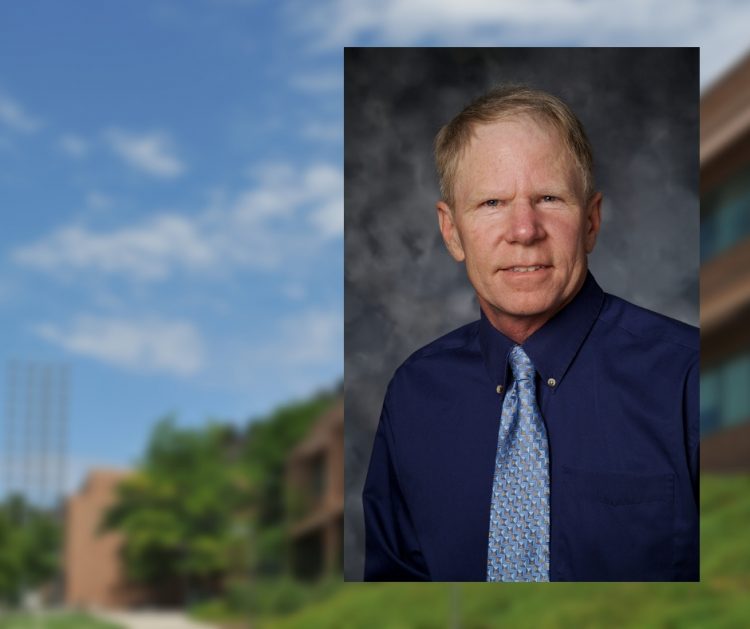 An accomplished research engineer with more than a decade of academic leadership experience will be the new dean of the College of Engineering and Applied Science. Don Rabern will begin July 22, 2019.
"I am very excited to join the College of Engineering and Applied Science team," Rabern said. "The college has a great reputation and has worked with local industry to create collaborative opportunities. The quality of the faculty, staff, and students along with a balance of undergraduate and graduate programs are great assets for UCCS and the region."
Rabern has been a visiting professor of engineering at Fort Lewis College in Durango, Colorado, since 2013. He was the director of a $1.75 million Title III grant that expanded undergraduate research, broadened services for Native American students and established the college's first computer engineering program.
Rabern was dean of engineering and professor of aerospace engineering at Embry-Riddle Aeronautical University in Prescott, Arizona from 2001 to 2009. He oversaw a college with 800 students and 35 faculty and staff that was consistently ranked among the top programs in aerospace, aeronautical and astronautical engineering by U.S. News & World Report. He also served as a state commissioner to the Arizona Aerospace and Defense Commission from 2004 to 2008.
Rabern was department chair and professor of civil engineering and engineering mechanics at Montana State University from 1997 to 2001. He oversaw research grant activities of $6 million per year, guided graduate research activities and interacted with industry and alumni.
Rabern entered academia as an adjunct professor at the University of New Mexico Los Alamos, where he also worked at the Los Alamos National Laboratory. He spent more than 15 years at the laboratory on two occasions (1983-97, 2010-13). He was a member of research teams that worked on interior and terminal ballistics of munitions as well as weapons safety, and supported two experiments for Space Shuttle missions. He worked on multiple projects with the Department of Energy, the Department of Defense and other federal agencies and industry partners.
Rabern earned his bachelor's degree in civil engineering from the University of Utah, and his master's and doctoral degrees in engineering mechanics from the University of Arizona. He is a program evaluator for ABET.
"We wanted to find the right leader for the College of Engineering and Applied Science, and we've found that in Don Rabern," said Provost Tom Christensen. "Don brings a wealth of experience as a teacher, researcher and leader, and will expand on the great tradition of engineering excellence that UCCS has earned since our founding."
Xiaobo "Charles" Zhou, professor in the Department of Computer Science, started as interim dean July 1, 2017. He replaced R. "Dan" Dandapani, who served as interim dean or dean since 2008. Dandapani returned to the faculty in the 2017-18 academic year.
Christensen expressed his thanks to search committee chair Peter Braza, professor of mathematics, and the search committee members:
Ellen Burkart, director, Student Retention and First Year Experience, and Parent and Family Programs (non-voting)
Laura Edwards, financial administrator, College of Engineering and Applied Science
Peter Gorder, associate professor and chair, Department of Mechanical and Aerospace Engineering
Leal Lauderbaugh, associate professor, Department of Mechanical and Aerospace Engineering
Rory Lewis, associate professor, Department of Computer Science
John Lindsey, senior instructor, Department of Electrical and Computer Engineering
Sue McClernan, internship and outreach program director, College of Engineering and Applied Science
Charles Shub, professor emeritus, Department of Computer Science
Heather Song, associate professor, Department of Electrical and Computer Engineering
Bob Witte, Keysight Technologies (retired)