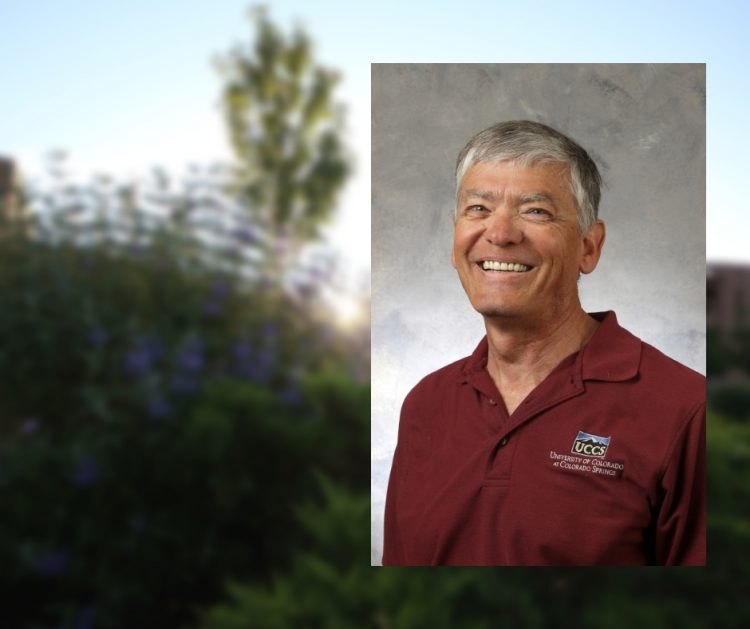 Memorial services for Al Glock, 66, instructor of Computer Science in the College of Engineering and Applied Science, will be at 11 a.m., March 9, at St. Luke's Lutheran Church, 5265 N. Union Blvd. in Colorado Springs. He died Jan. 19, 2019.
Glock joined the faculty as a lecturer in 2007 while he worked at Northup-Grumman, and became a full-time instructor at UCCS in 2013. He earned his doctoral degree in engineering within the computer science track from UCCS in 2009.
Glock was a retired major of the United States Air Force and attended the U.S. Air Force Academy. He was an avid hiker, volunteer firefighter and emergency medical technician, and was an active member of his church.
The family published the following obituary:
Albert Glock, Jr.
1952 ~ 2019

Albert Ernest Glock, Jr. 66, died in his home in Colorado Springs on Saturday, January 19, 2019. He was born on August 18,1952 in Bloomington, Illinois to Albert Ernest Glock, Sr. and Lois Ruth Sohn.  He married Miriam Jean Hinrichs on July 14, 1990.

Al attended the Air Force Academy where he majored in Astronautical Engineering and Political Science, earning his BS in 1974.  He received an Olmsted Scholarship and attended the Institute of Political Studies in Paris before earning his Master's degree at Harvard in International Relations. He completed a PhD in Computer Science from the University of Colorado in Colorado Springs.

Al was an Air Force Officer for 20 years, retiring as a Major in 1994.  He worked for Logicon and Northrup-Grumman and as a lead M&S analyst and programmer for SkySentry in Colorado Springs. He worked for six years as an instructor for the University of Colorado in Colorado Springs.

Al was an EMT and volunteered as a firefighter for the Black Forest Fire Department. With a group of ham radio volunteers, he organized communications for races up Pikes Peak. His call sign was KC0PRM. He attended Saint Luke's Lutheran Church and sang with the Grace Saint Stephan Episcopal Choir.

Al was fluent in French and German, and spoke some Russian and Hebrew. He enjoyed singing, photography, woodworking and running. He used to run to Barr Camp, halfway up Pikes Peak, a couple of times a week.

He is survived by his wife Miriam and his sons Albert Ernest III and Aaron Timothy. Also by two brothers, Peter and Jeffrey and a sister, Alice.

The memorial service will be on Saturday, March 9, 2019 at Saint Luke's Lutheran Church 5265 North Union Boulevard, Colorado Springs, at 11 am.  Flowers can be sent to Saint Luke's or donations can be made to Compassus Hospice and Palliative Care in Colorado Springs.