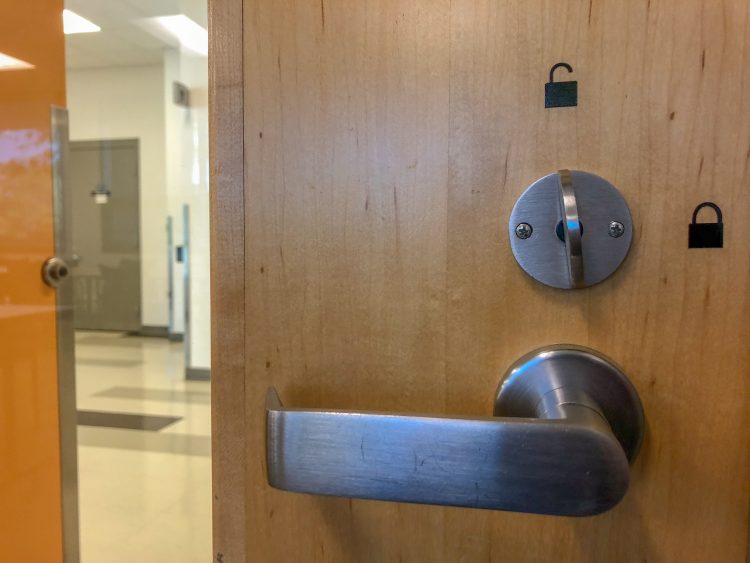 UCCS will conduct new safety drills during the first weeks of the semester to provide students, faculty and staff an opportunity to practice lockdown procedures. The exercises take the place of the spring fire evacuation drills that were also conducted in the fall. Residence halls will continue with fire evacuation drills from 4-6 p.m. Jan. 28.
The police department's RAVE notification system will be implemented to communicate when drills begin and end in each building. The drills are expected to take five minutes, and faculty are encouraged to show a five-minute video on the Standard Response Protocol after the drill for information on the language that police use during situations. Faculty are not expected to answer questions about how the police will respond. A survey included in the RAVE messaging after each drill will be the best opportunity for people to ask those questions.
The lockdown is expected to take less time than the normal fire drills. UCCS Police and public safety personnel will be on hand to evaluate the drill, but the exercise will not include a police response. All messaging will include language that indicates it is a drill.
Employees and students are encouraged to familiarize themselves with the lockdown procedure outlined in the Standard Response Protocol: lock doors, turn off lights, move out of sight, maintain silence and prepare to evade or defend. To confirm your information is accurate for emergency notifications to your cell phone, visit rave.uccs.edu.
Lockdown drill schedule:
Jan. 23, 9:40 a.m. – Centennial Hall
Jan. 23, 1:50 p.m. – Dwire Hall
Jan. 24, 9:40 a.m. – Osborne Center for Science and Engineering
Jan. 24, 1:50 p.m. – Engineering and Applied Science Building
Jan. 25, 9:40 a.m. – University Hall
Jan. 25, 1:50 p.m. – Columbine Hall
Jan. 28, 2 p.m. – Ent Center for the Arts
Feb. 8, 2 p.m. – Lane Center for Academic Health Sciences