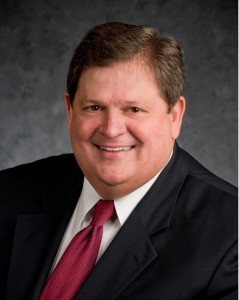 The UCCS El Pomar Institute for Innovation and Commercialization will launch a new community speaker series designed to spark local economic development, EPIIC leaders announced Tuesday night.
On Jan. 10, EPIIC plans to launch "EPIIC nights" featuring dynamic speakers in the areas of entrepreneurship, finance and economic development. The events will be specifically designed to include community members and to spark discussion about encouraging business development in Colorado Springs.
"I am proud of the can-do attitude for our community that EPIIC demonstrates," Chancellor Pam Shockley-Zalabak said. "This new lecture series will bring us together regularly so we can think more innovatively and creatively."
The first speaker, W. Michael Robertson, is CEO of Robertson Wealth Management, Houston, and a longtime colleague of Tom Duening, El Pomar Chair of Business and Entrepreneurship. Duening described Robertson as the ideal person to launch a new speaker series designed to engage community members and provide valuable information to aid their personal and business finances.
Robertson hosts a radio show "Straight Talk About Money" and has been in the financial services industry for 36 years with over $1 billion under management. His services cover all areas of the wealth management process including investment strategies, retirement planning, risk management and estate conservation, trust services and charitable giving.
The announcement about EPIIC nights came as its principals made reports about their activities to a room full of community supporters gathered at the Penrose House. EPIIC is directed by Duening, Terry Boult, El Pomar Chair of Innovation and Security, and Michael Larson, El Pomar Chair of Engineering and Innovation.
Duening reported on a recent successful outdoor and sports business plan competition that brought entries from throughout the nation and a second place win to a group of UCCS students. For details on that program, see https://communique.uccs.edu/?p=5058. He also talked about the development of an online entrepreneur development course and an in-progress textbook on entrepreneurship.
"We intend to host the business plan competition annually, and we also intend to create other initiatives around the sports/outdoors theme. I'm convinced we have a comparative advantage over other regions in that category," Duening said.
Larson described the activities of Mind Studios which helps develop inventor's ideas into working prototypes. Mind Studios now has what Larson described as "23 real inventors" as clients, individuals that Larson hopes become millionaires.
While receiving kudos for his efforts to help local businesses secure more than $15 million in small business development grants, Boult was most enthusiastic about the Bachelor of Innovation program that he helped create. The relatively new program has 10 graduates, Boult said, six of whom are part of startup companies.
"They're doing exactly what we hoped they would do," Boult said.
Kyle Hybl, an El Pomar Foundation trustee, and chair of the CU Board of Regents, praised the 1999 investment by El Pomar Foundation in the three professorships at UCCS and connected CU to the economic well-being of the state.
"More than 60 companies have been created by the University of Colorado," Hybl said. "This sort of technology transfer can transform universities and communities."