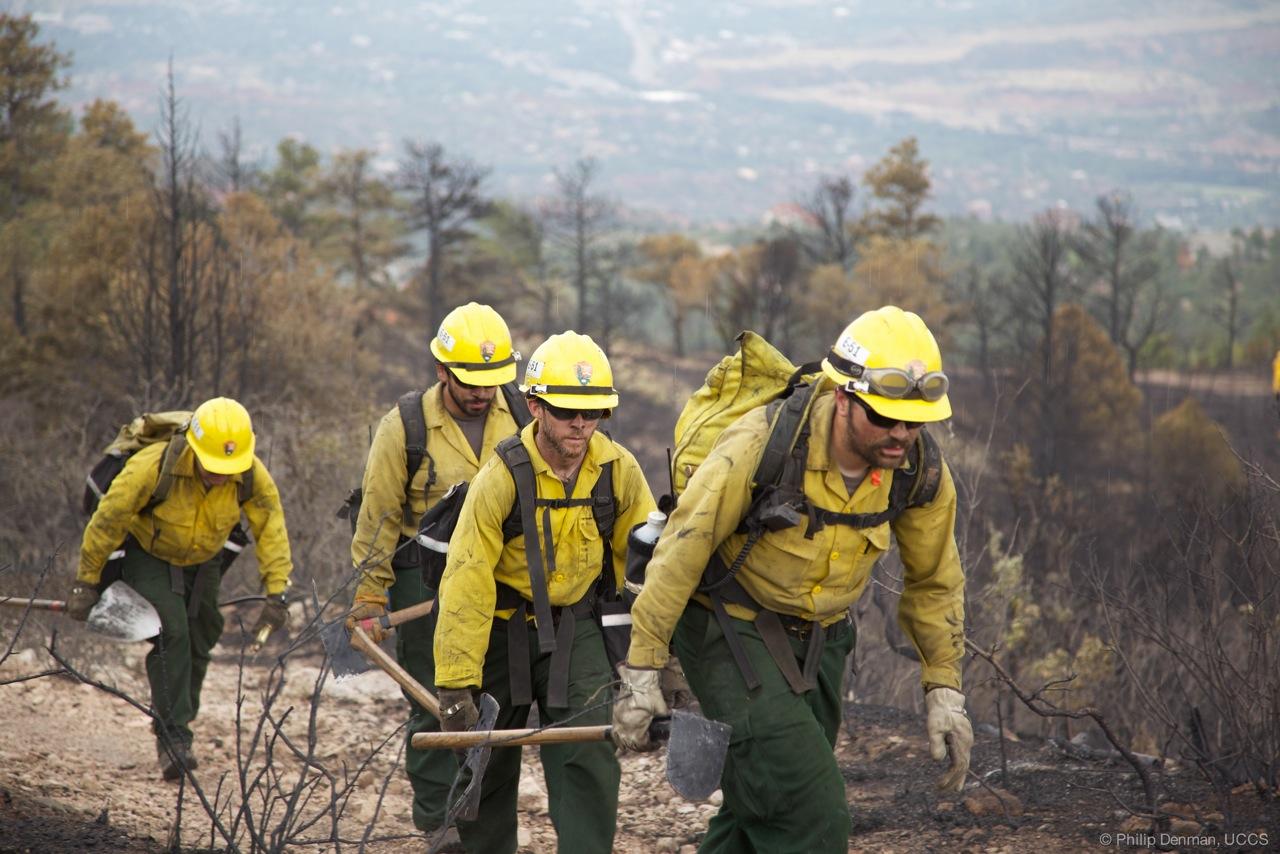 Approximately 1,000 firefighters, emergency managers, medical technicians, law enforcement and other personnel will spend a week at UCCS for the annual Colorado Wildland Fire and Incident Management Academy. The 2019 winter conference will run Jan. 7-13 for agency staff from across the state to learn how to prepare, respond, recover and mitigate disasters and incidents under the FEMA Incident Command System.
PARKING
Parking in lot 222 (in front of Centennial Hall) and lot 224 (in front of Kraemer Family Library) will have the biggest impact with conference attendees. Most will be driving their agency vehicles, which tend to be larger trucks. Other events on campus on Thursday, Jan. 10 (winter orientation) and Friday, Jan. 11 (Pre-Collegiate event) will also impact parking near the University Center. Spots will likely be available in lot 220 (in front of Cragmor Hall) and in the Gateway Garage (near Columbine Hall).
Parking is free across campus during the winter break. Enforcement for handicap, fire lane, loading zones and other designated parking spots remain in effect.
FOOD
There will be additional traffic in the University Center atrium near Sanatorium Grounds for conference operations, but the coffee shop will remain open.
WELCOMING OUR GUESTS
While the conference will post wayfinding signs across campus for specific courses, members of the UCCS community are encouraged to help individuals who may be struggling to find their way. Most often, it may be how to find specific buildings, rooms or offices. A mobile friendly map is available at map.uccs.edu or print off a copy to carry. Physical copies of the maps are also available at the University Center Information Desk.