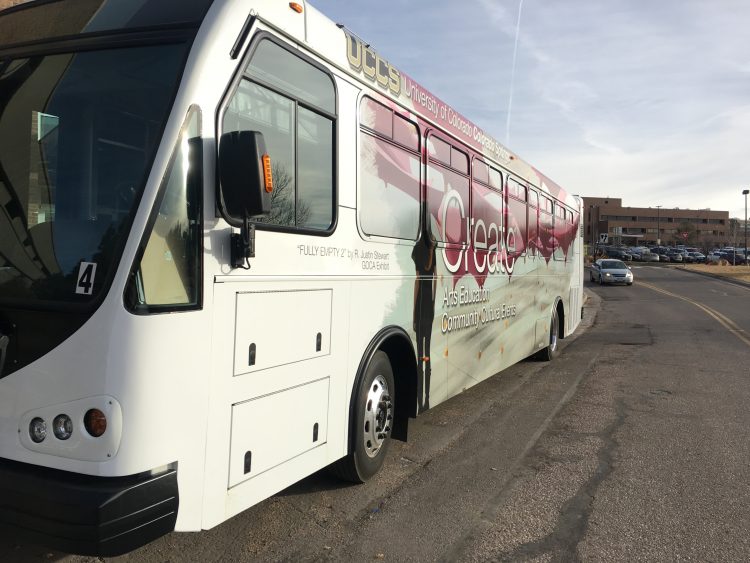 As preparation work for construction begins on the William J. Hybl Sports Medicine and Performance Center, UCCS will move the shuttle stop servicing the 500 series lots to lot 580 effective Nov. 19.
Lot 580 is the largest surface lot on campus with 510 stalls, and less than 20 percent of spots are typically used during the school day according to Parking and Transportation Services. The lot and new shuttle stop is located east of the North Nevada Ave., and North Campus Heights intersection, one stop light north of the Eagle Rock Rd. intersection that goes to lot 576. People who use Interstate 25 to reach campus may find it easiest to access lot 580 from exit 149.
There are not expected to be any changes to the shuttle bus schedule that runs the route. Parking and Transportation Services has conducted test runs at different times throughout the day and buses are still able to reach their destination on time.
A lit walkway connects lots 580 and 576 near the existing shuttle stop in 576. Two emergency call boxes are along the path and UCCS Police offers safety escorts by request at 255-3111. Signage and staff will be in place to help the campus community navigate from the current shuttle stop to the new stop.
Construction on the Hybl Center will close lots 572 and 573, but expand lot 574 (directly south of the Ent Center for the Arts) and include a new parking lot near the Eagle Rock modular units.
Students can also take advantage of free bus service through the City of Colorado Springs' Mountain Metro Transit through the College Pass Program. Any student can use their LionOne Card to ride any city bus for free, and the system has multiple stops on campus on four bus routes.