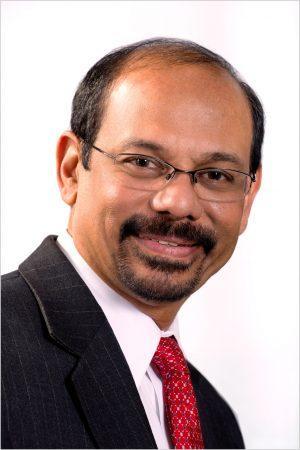 Several events in the last two weeks continue to highlight divisions among us as a nation. But I believe the strength of UCCS is rooted in our respect and compassion for one another. There is a prevailing theme that stretches across them, which is our need to find our common values and strength in our shared community.
Three events have impacted members of different communities on our campus, whether it targeted gender identity and expression, creed and religion, or political affiliation and philosophy. They have many of us asking questions on how to move forward.
Pittsburgh synagogue shooting 
On Saturday morning, 11 people were killed and nine more were injured when a gunman opened fire in a hate-motivated attack at the Tree of Life Synagogue. These actions have left us concerned about what the future holds in places we consider safe and secure. I encourage everyone to support one another as they deal with this event in their own way. I commend those who have reflected on our shared humanity and the need for all of us to defend and support each other irrespective of our difference in race or religion. Our thoughts and prayers are with the victims and their families at this difficult time.
I ask those who are impacted to reach out to the services on campus and in the community. Students can call our Wellness Center at (719) 255-4444 to set up appointments with our staff psychologists and clinicians. Employees can call The Real Help Hotline at (833) 533-CHAT.
Gender definitions 
Media reports last week indicated there could be a change in the manner in which several governmental agencies define gender when administering federal laws that create protections on the basis of sex. If these changes were implemented, they could impact whether these agencies would recognize transgender, non-binary and intersex students and employees within the scope of those federal laws.
We support our students and employees and will continue to protect them from discrimination in their studies and employment at UCCS. The Laws of the Regents explicitly include gender identity and gender expression upon which UCCS cannot discriminate and must ensure equal access to educational and employment opportunities. Irrespective of whether a federal agency changes its interpretation of federal law, we will continue to uphold the Laws of the Regents and prohibit discrimination.
We will be closely following any federal actions that could impact our students and colleagues. Discrimination will not be tolerated at UCCS. Anyone who has been the subject of discrimination, or has witnessed it, should contact our Office of Institutional Equity at (719) 255-3834.
Pipe bomb mailings 
Last week, a series of pipe bombs were mailed across the United States in politically-motivated acts of terror. This feeling of uncertainty on what we take for granted – the delivery of mail to our homes and to campus – leaves many feeling anxious. While our constitutional freedoms protect our rights to disagree with each other, they do not grant anyone the license to threaten or harm those who do not share their views.
At UCCS, we value freedom of expression and academic freedom because they serve as the cornerstone of a free society, and no one should fear that they will be silenced.
In closing, we stand with all our students, faculty and staff regardless of their race, color, national origin, pregnancy, sex, age, disability, creed, religion, sexual orientation, gender identity, gender expression, veteran status, political affiliation and political philosophy.
Our campus thrives when everyone can study, teach, serve and work in a safe and inclusive environment. We are strongest when we are respectful and compassionate toward each other. Let's stand united.
Respectfully,
Venkat Reddy
Chancellor