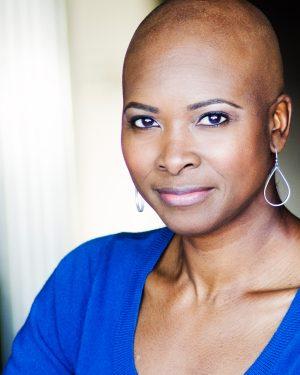 After a run of "A Raisin In the Sun," Theatreworks is jumping right into a staged reading of Aristophanes' legendary "Lysistrata:" a raucous, bawdy comedy that has stood the test of time with its sharp insight and wild humor. The one-weekend engagement includes four shows Oct. 26-28 in the Chapman Foundations Recital Hall.
Theartreworks recently had a chance to talk with Betty Hart (Lysistrata). She shared insights on her work with Colorado's Urban Leadership Foundation, her vision for the next generation of theatregoers… and her preferred method of eating Oreos.
Theatreworks: Hometown?
Betty: I was born in Miami, Florida, and lived in Atlanta, Georgia before moving to Denver.
TW: Home now?
Betty: Denver, Colorado.
TW: Bucket-list role?
Betty: Lady Macbeth or Cordelia from King Lear.
TW: What is your training/background?
Betty: I earned a Theatre & English degree from Whittier College in Whittier, California. I got accepted into the Royal Academy of Dramatic Arts but didn't stay.
TW: Can you tell us about your work with the Urban Leadership Foundation?
Betty: I was part of the 2016 Cohort & was named the Distinguished Graduate of my class. The Urban Leadership Foundation of Colorado is an incredible training ground for leaders and I met incredible people who helped Colorado become home.
TW: What is something you'd like to improve about yourself?
Betty: I'm working on loving people more & judging less. I'd really like to love unconditionally. I don't know if I'll ever get there, but that's what I'm working on.
TW: Who are your theatre idols?
Betty: Esau Pritchett, Sam Gregory, Carol Mitchell-Leon, & Viola Davis (I saw her in Fences on Broadway and she was riveting!).
TW: What's one thing we should be doing to foster the next generation of theatregoers?
Betty: Expose elementary school and middle school youth to theatre. Let them not only see established plays, but let them be part of devising work that speaks to them. If more youth have the chance to tell and view their own stories, they'll experience the power of theatre and be hooked for life. That's how I became and actor and director.
TW: How do you eat an Oreo?
Betty: I don't generally, but when I do, crushed up in a vanilla milkshake!