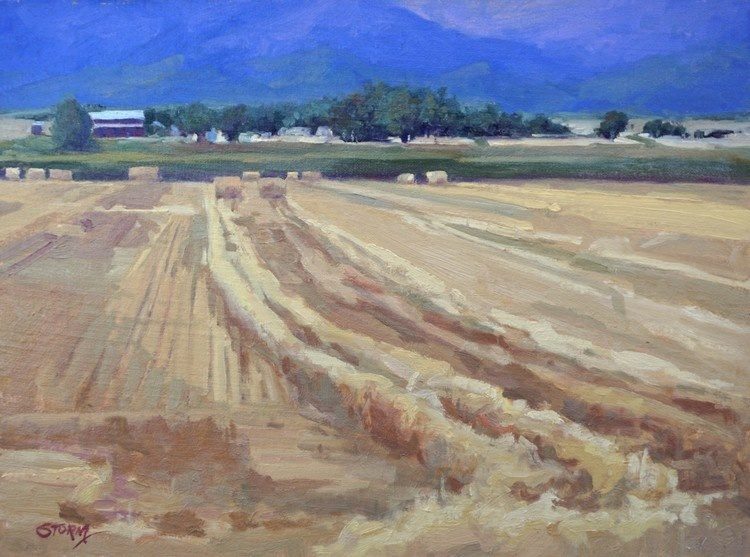 Local plein air painters are invited to be inspired by the landscapes at Heller Center for the Arts & Humanities in the center's 2018 Paint Out event August. 9. Local artist Karen Storm will lead painting sessions and offer critiques for local artists.
Plein air painting is loosely translated from the French "open air" painting. Artists will paint in the area surrounding the center, which features scenic views of Pikes Peak and the Pulpit Rock Open Space on the 36-acre property. A presentation during lunch "Sketching Motifs: Larry Heller and his Drawings" will be presented by Rhonda Goodman-Gaghan, curator, Heller Center, and include a small display of Heller's sketches that led to finished paintings. Participants will need to bring their own lunch. A small reception and critique at the end of the event will include wine and cheese.
Storm creates, exhibits and teaches in the Pikes Peak Region and maintains a studio in west Colorado Springs. She shows her work at Gallery 113 in downtown Colorado Springs. Storm received the Special Merit Award at The Governor's Show twice in the last three years and a pair of first place awards at the Colorado Springs Art Guild Juried Regional Show.
Registration is required before August 3 and can be made online. For additional information or questions, contact Goodman-Gaghan.