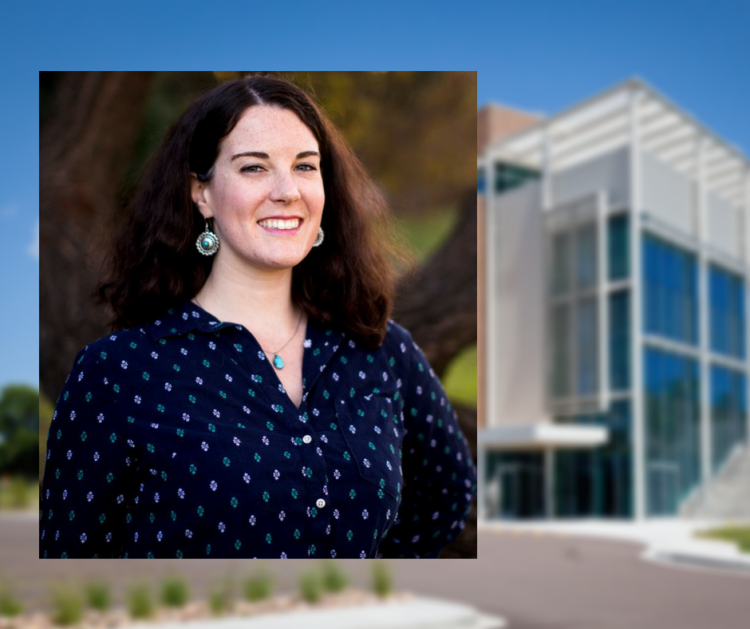 Amanda Devane, a fourth-year clinical psychology student from San Ramon, California, will serve as the student chair for a pair of interest groups within the International Society for Traumatic Stress Studies. She will serve on the groups for complex trauma and theory and traumatic stress.
"I'm looking forward to sharing the importance of research in the areas of complex trauma and trauma theory not just to those in my field but beyond it as well," Devane said. "ISTSS is a wonderful organization and I'm eager to take a more active role within it and to work with some of the best researchers in complex trauma and trauma theory."
The complex trauma special interest group focuses on identifying the ways symptoms related to complex trauma develop, delineating the ways the symptoms manifest and understanding the treatment challenges associated with complex trauma. She will work with Reese Minshew of the New School for Social Research and Stephen DiDonato of Thomas Jefferson University.
The theory and trauma stress special interest group was developed to advance theoretically-based research studies to address the lack of activity on the specific topic. She will work with Charles "Chip" Benight, director, Trauma, Health and Hazards Center at UCCS, and with Jessica Lambert of California State University, Stanislaus.
The special interest groups are affiliations of the ISTSS that engage in specific areas of research and clinic work within the broader field of traumatic stress research. The members are able to develop professional relations in the specialist areas of trauma psychology.
Devane earned two master of arts degree in psychology from Boston University in 2012 and UCCS in 2018. She has been a research assistant in the THHC since 2015 and previously worked as a research assistant at the Henry M. Jackson Foundation for the Advancement of Military Medicine.
The doctoral clinical psychology program consists of two focus areas in geropsychology and trauma psychology. The trauma psychology focus trains students according to the scientist-practitioner model in mental health diagnosis, assessment and intervention for adults who have experienced traumas, and in basic and applied research on the psychology functioning of adults with a trauma history.
–Based on an article written by Maggie Talbot in the June 2018 newsletter for the Trauma, Health and Hazards Center.