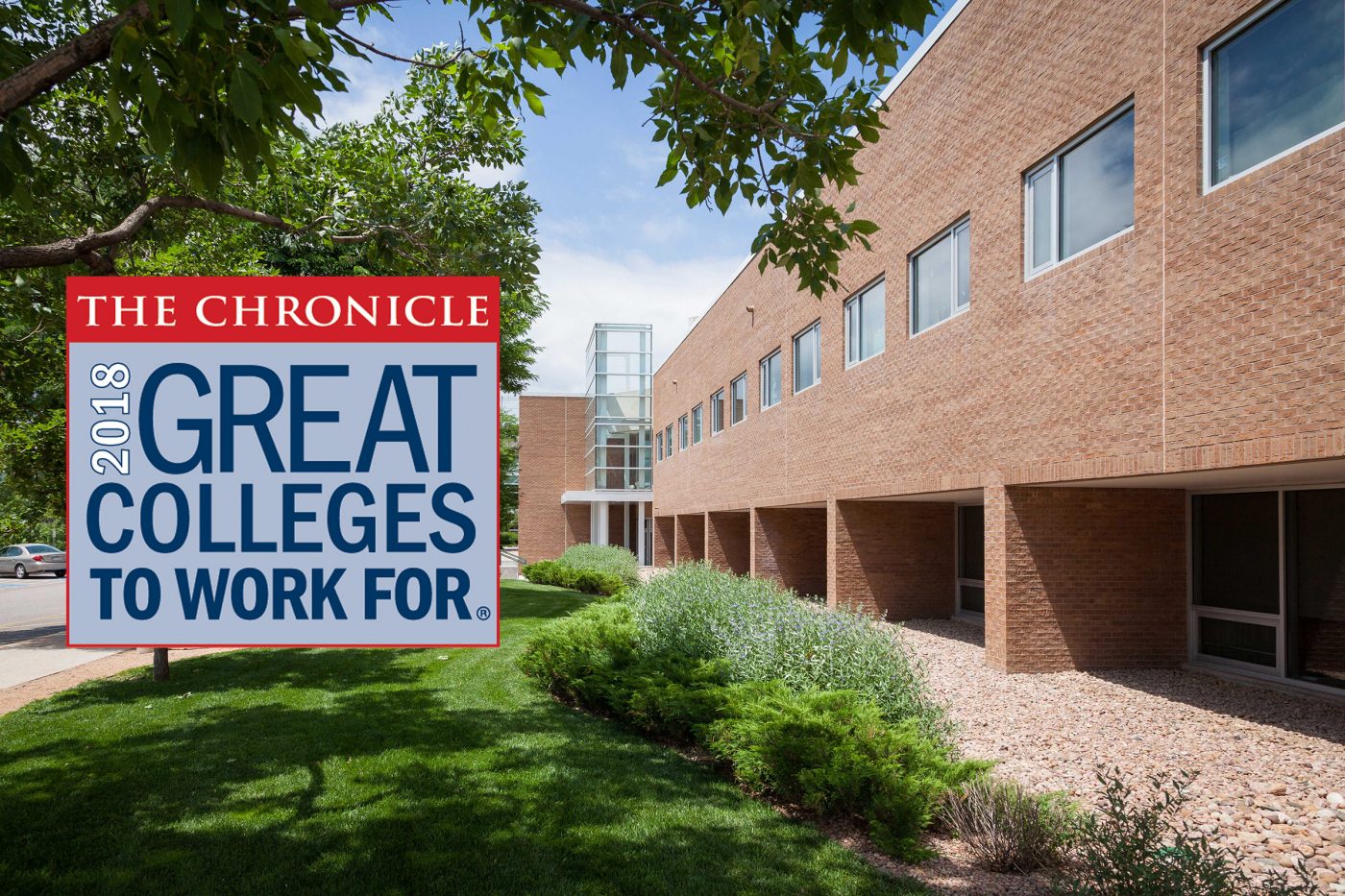 UCCS earned recognition as one of 60 four-year institutions across the United States as one of the "Great Colleges to Work For" in 2018 by The Chronicle of Higher Education. UCCS was the only four-year school named to the list in Colorado and one of 19 in the nation with an enrollment greater than 10,000 students. 
"We believe UCCS is a great place to work because students, faculty and staff cultivate a diverse, friendly and welcoming culture that permeates the campus," said Chancellor Venkat Reddy. "We are dedicated to creating an academic environment that is intellectually exciting and emotionally supportive. We embrace new teaching methodologies, pursue innovative research, engage in new discoveries and collaborate with our community partners." 
UCCS was recognized as one of the top 10 institutions in the nation for its teaching environment, compensation and benefits, respect and appreciation, and tenure clarity and process. It's the first time UCCS has earned recognition by The Chronicle in the 11-year history of its "Great College to Work For" program. 
The information was gathered by ModernThink LLC, which collected more than 53,000 responses from 253 institutions. A random sample was submitted by each participating institution from a mix of administration, faculty, exempt professional staff and nonexempt staff. The survey included 60 questions on a five-point scale. 
The university was recognized as one of the "Best Workplaces" in El Paso County in 2017 by the Gazette and the Colorado Springs Chamber of Commerce and Economic Development Corporation. UCCS placed third among organizations with 299 or more employees.