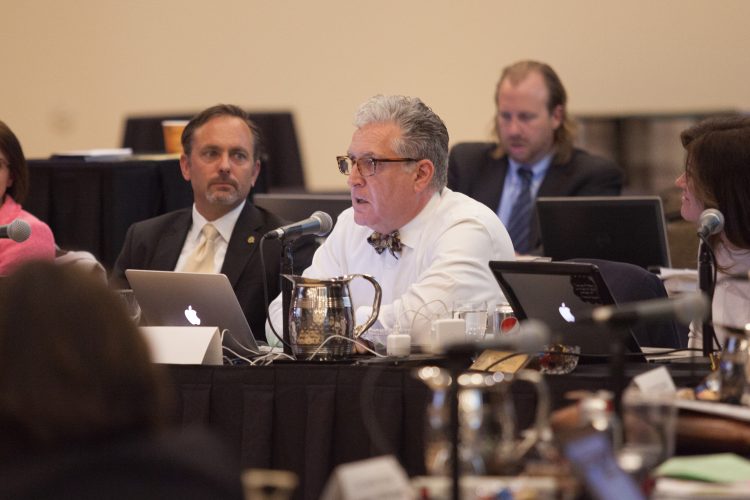 The nine members of the University of Colorado Board of Regents will meet at CU Boulder June 21-22 in University Memorial Center.
The regularly scheduled meeting will include public sessions open for faculty, staff, students and community members to observe. The Regents will meet in executive session at 8:30 a.m. June 21 before the start of the public meeting at 1:30 p.m. The public session will resume at 8:30 a.m. June 22.
Items on the agenda with impact to UCCS will include:
Easement agreements with the City of Colorado Springs for a trail connection and utility easement.
Submission of the university's capital construction budget request, which includes renovation of Engineering and Applied Science Building.
Bond resolutions.
The system's 2018-19 budget approval.
The board is also scheduled to hear motions on changes to Regent Law and Policies in Articles 5 and 7, and Policies 1, 5 and 10. In addition to the ongoing dialogue on Article 5, the board will discuss new additions to articles and policies regarding freedom of expression. The earliest any changes are scheduled to be passed would be at the September 2018 meeting.
The complete board agenda is available at https://www.boarddocs.com/co/cu/Board.nsf/vpublic?open. The summary above is based on the public agenda available during the morning of June 15.
The Board of Regents are elected officials charged with the general supervision of the University of Colorado and maintain exclusive control and direction of all funds and appropriations to the university. There are seven Regents elected from each of Colorado's congressional districts and two elected from the state at-large.