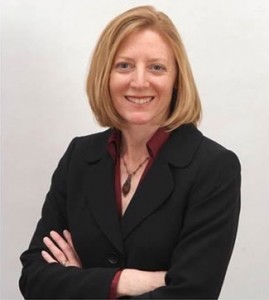 A UCCS researcher will leave Friday for New Zealand to join a multi-disciplinary team studying the effects of the earthquake that struck Christchurch Feb. 22.
Jeannette Sutton, senior research associate, Trauma, Health and Hazards Center, will join a team from the U.S.-based Earthquake Engineering Research Institute. The team will examine the aftermath of the 6.3 Richter scale earthquake with the goal of bringing back lessons that can be applied to U.S. building practices and used in academic settings.
Sutton will examine the use of social media during the earthquake. Specifically, she is interested in how the technology was used to share information between victims and survivors and how volunteers and first-responders used the tools.
"I'm also interested in the collaboration and coordination between volunteer groups and the official response organizations via social media," Sutton said. "And in those areas where social media or communication technology is not available, I want to learn about how they are communicating to vulnerable groups and populations who are at extreme risk."
Sutton will join researchers from Auburn University, the University of British Columbia, Johns Hopkins University, the United States Geological Survey, Colorado State University and Duke University. The group will focus on the performance of engineered structures in the earthquake, nonstructural building components, hospitals, and the health care system, as well as risk communication and societal resiliency in addition to Sutton's interest in communication. The Christchurch earthquake is of particular interest to researchers because it was part of an aftershock from a Sept. 2010 earthquake.
The team is organized by EERI's Learning from Earthquakes Program which has sent reconnaissance teams to investigate hundreds of earthquakes during the past 40 years. Six team members, including Sutton, are receiving support from the National Science Foundation. Other public and private organizations are contributing travel support.
During the trip, the researchers will be contributing to a blog. To view, visit http://www.eqclearinghouse.org/2011-02-22-christchurch.