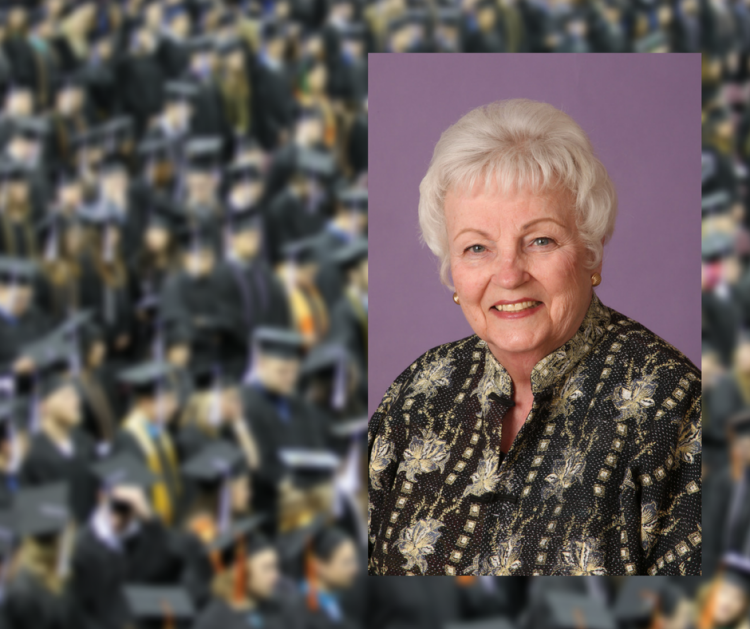 A community trailblazer and campus benefactor will be honored at the 44th UCCS spring commencement ceremony May 11. Mary Osborne will be recognized with the University Medal by the CU Board of Regents during the spring commencement exercises at the Broadmoor World Arena. The University Medal is awarded in recognition of those persons whose achievements and contributions are particularly associated with the university.
Mary and her husband, Ed, served as UCCS co-chairs on the CU Creating Futures fundraising campaign. The Osborne Center for Science and Engineering was dedicated in their honor in 2011 after their lifetime giving surpassed $10 million. The Osborne Studio Theater at the Ent Center for the Arts also carries their name. Mary has provided support for the Karen Possehl Women's Endowment, Aging Center, Family Development Center and TheatreWorks.
The Osbornes moved to Colorado Springs in 1969 when Ed accepted a teaching position at the U.S. Air Force Academy. Mary joined the accounting firm of Price and Moeller, and became the first woman to be named partner for a CPA firm in Colorado Springs at Price, Moeller, Mayberry and Osborne in 1972. She served four years on the Colorado State Board of Accountancy by an appointment from Governor Richard Lamm and eventually retired as senior partner at Osborne, Parsons and Rosacker in 2008.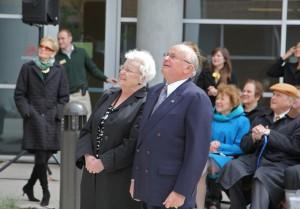 While she made her mark as a trailblazer in the accounting field, Osborne became active in the community with a 25-year relationship with Pikes Peak Hospice. She also supported Silver Key Senior Services, Springs Rescue Mission, Cheyenne Mountain Zoo and the United States Olympic Museum. The Osbornes made their first of many gifts to UCCS in 1997.
Osborne received the UCCS Family and Friends Award in 2007 and was named an Unstoppable Woman by the Karen Possehl Women's Endowment in 2011. The Osbornes were selected as the Honored Couple during the 2010 Colorado Springs Debutante Ball. The late Murray Ross featured them in "The Complete Life and Love of Ed and Mary Osborne (Slightly Reduced)" that premiered May 12, 2011, at TheatreWorks.
Osborne will be recognized during the spring commencement exercises scheduled for 10:30 a.m. (College of Letters, Arts and Sciences) and 2:30 p.m. (Helen and Arthur E. Johnson Beth-El College of Nursing and Health Sciences, College of Business, School of Public Affairs, College of Education, College of Engineering and Applied Science). UCCS holds two commencement ceremonies to ensure that graduates can bring friends and family to the ceremony. Approximately 1,400 degrees will be awarded this spring and 1,100 graduates are expected to participate in the ceremonies.