In an age when corporate ethics are closely scrutinized by the public, the media, and politicians, one company with a long history of ethical values is sharing its perspective with UCCS and the local business community.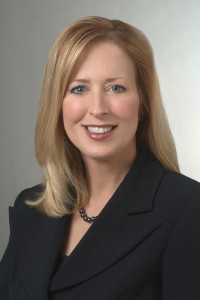 Rhonda A. Miller, manager, Global Ethics Education and Training at Eaton Corporation, Cleveland, will speak March 15 about the ethical challenges individuals face as part of a large multi-national corporation, as well as the importance of a corporate culture that makes doing business right a priority.
"Eaton Corporation is legendary for its fierce support of an ethical business culture as part of its efforts to build a sustainable business," Tracy Gonzalez-Padron, director, College of Business Ethics Initiative, said.
"We are excited to host Eaton Corporation as part of the Bill Daniels Ethics Luncheon Speaker Series and hope many in the business community will join our faculty and students at the luncheon and workshop,"  Venkat Reddy, dean, College of Business, said.
The luncheon will begin at 11:30 a.m. Tuesday, March 15 in the Upper Lodge. The luncheon is free. Reservations are required and space is limited. To make a reservation, call (719) 255-5168 or visit http://www.uccs.edu/~businessethics/Events/Bill-Daniels-Business-Ethics-Luncheon-Speaker-Series-Eaton-Corporation.html.
Following the luncheon is a workshop from 1:40 p.m. to 4:20 p.m. in University Center 302. Eaton representatives will interact with workshop participants to improve understanding of golf industry ethics. No reservation is needed for this event.
Eaton Corporation has stated that nothing is more important to its overall success as an enterprise than its ethical values. The company says it strives for a workplace in which sustainability is a mindset at every level of its operations. Eaton's approach of simply doing business right goes to the heart of developing a culture of sustainability.
As manager, Global Ethics Education and Training, Miller is responsible for developing and implementing ethics training programs globally as well as communicating Eaton's expectations on doing business right. Miller joined Eaton in 1992 and worked in engineering and management roles within the Corporate Environmental, Health, and Safety group prior to joining the Global Ethics and Compliance Office in 2007. Miller earned a Bachelor of Science in Civil Engineering from Purdue University and a Master of Business Administration from Lake Erie College.
Eaton Corporation is a diversified power management company with 2010 sales of $13.7 billion. Celebrating its 100th anniversary in 2011, Eaton Corporation, based in Cleveland, is a global technology leader in electrical systems for power quality, distribution and control; hydraulic components, systems and services for industrial and mobile equipment; aerospace fuel, hydraulic and pneumatic systems for commercial and military use; and truck and automotive drivetrain and powertrain systems for performance, fuel economy and safety. Eaton's Golf Grip Division is the world's largest manufacturer of golf grips, with manufacturing, sales and distribution facilities on five continents. Eaton has approximately 70,000 employees and sells products to customers in more than 150 countries.
The College of Business Ethics Initiative is part of a five-year program supported by a $1.25 million grant from the Daniels Fund. The purpose of the College of Business Ethics Initiative is to instill ethical principles into the personal and organizational decision-making process of every member of the UCCS community. This integrative learning environment will create leaders with integrity, capable of responsible global business management and conscious of the accountability inherent in corporate governance.
— Jana Hyde, College of Business