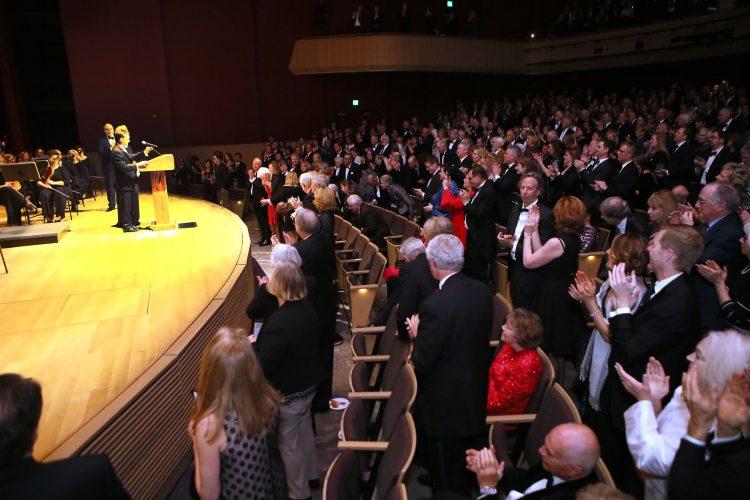 Select classical music performances at the Ent Center for the Arts through the UCCS Presents Artists Series will be broadcast and distributed nationally in a new agreement with KCME radio. The partnership is supported by funding provided by the Adventure Culture Fund, which supports cultural programming in Colorado Springs through anonymous, private donations.
"This project will be instrumental in establishing the Ent Center's community reputation as a premiere venue, and elevating its national standing (and that of Colorado Springs) as a destination for world-class music and culture," said Aisha Ahmad-Post, director, Ent Center for the Arts, and artistic director of the Artist Series.
Performances from the Artist Series' inaugural season have been recorded at the Ent Center and will be heard on American Public Media's "Performance Today," which is carried on nearly 300 stations with a weekly national audience of about 1.4 million listeners. KCME will also produce and distribute a 13-week series of one-hour programs free of charge to radio stations around the country through Public Radio Exchange.
"KCME has a long tradition of being a strong, local voice for the arts, but this is a chance for us to reveal the musical riches of the Pikes Peak region to listeners around the country. We're thrilled at the vitality of the programming of the Ent Center, and we're confident that this will be a transformative partnership for our city," said George Preston, general manager, KCME.
The Adventure Culture Fund's commitment not only makes the recordings and broadcasts possible, but provides direct support to the UCCS Presents Artist Series to bring world-class artists to Colorado Springs. This partnership elevates the musical experience for both Ent Center audiences and national radio listeners.
–by Michelle Winchell