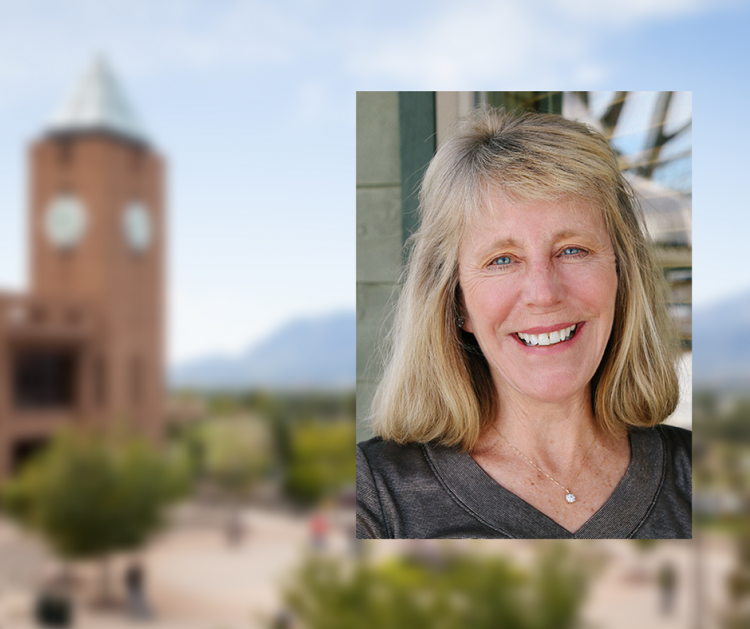 Mary Ann Cutter, professor, Philosophy Department, joined a select group of faculty with her appointment to the CU President's Teaching Scholars Program. She is the 14th UCCS faculty member to join the system-wide initiative that represents the highest university recognition of excellence and active commitment to learning, scholarships teaching and research, and creative work.
"As a member of the UCCS faculty since 1989, I am honored and humbled to be recognized for my work with students in the classroom," Cutter said. "As a geographer of values, and not a purveyor or defender of a single point of view, I take seriously the role I play as a philosopher of medicine in assisting students in navigating the complex, and often sensitive, terrain of value commitments and debates. In my work, there is no other place that I would rather be than in the classroom with my students."
The President's Teaching Scholars are a group of women and men who exemplify a zeal for teaching and learning, a passion for their discipline, high regard for their students, an altruistic attitude towards students and colleagues, full respect for diversity in teaching styles and learning communities, an interest in assessing the effects of classroom teaching, and a desire to promote civil discourse both inside and outside the classroom.
Cutter is the author of numerous publications on the philosophy of disease and bioethical topics, including AIDS, genetics, death and dying, gender and medicine, and breast cancer. Her work is grounded in practical applications of complex philosophical and ethical issues. In 1997, she received a university-wide Service Award for her work in developing genetic protection legislation for the state of Colorado. Other honors include the 2014 Outstanding Teaching Award for tenure-track faculty in the UCCS College of Letters, Arts and Sciences. She has served on many ethics boards on local, regional, state, national, and international organizations.