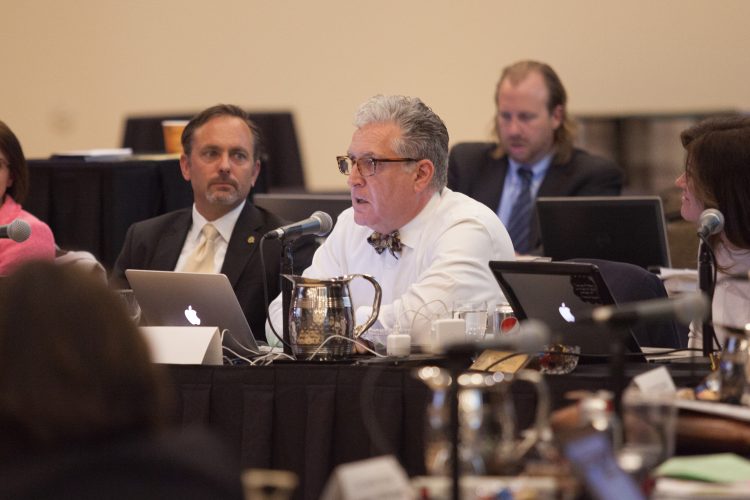 The CU Board of Regents approved a three percent merit-based compensation pool increase for employees during regular session April 6 on the UCCS campus. The increase is consistent with the Governor's request for increases for all state employees.
The increase is the largest base-building increase for employees in the last three years, and includes all employee classifications of faculty, professional exempt staff and classified staff.
Most of the regent discussion during the finance committee report focused on tuition and fees, which included the lowest rate increase for UCCS since 2006. Eight of the nine regents voted in favor of the compensation measure. There was one abstention, Jack Kroll, D-Denver, who is an employee at CU Boulder.
"We're fortunate the Governor and the State of Colorado are able to provide the resources to keep our excellent faculty and staff at UCCS," said Venkat Reddy, chancellor. "Our hard-working employees have created one of the best opportunities for students to live and learn, and it's rewarding to be able to invest back in their efforts."
The final budget will not be voted until the next Board of Regents meeting June 21-22 in Boulder, Colorado.