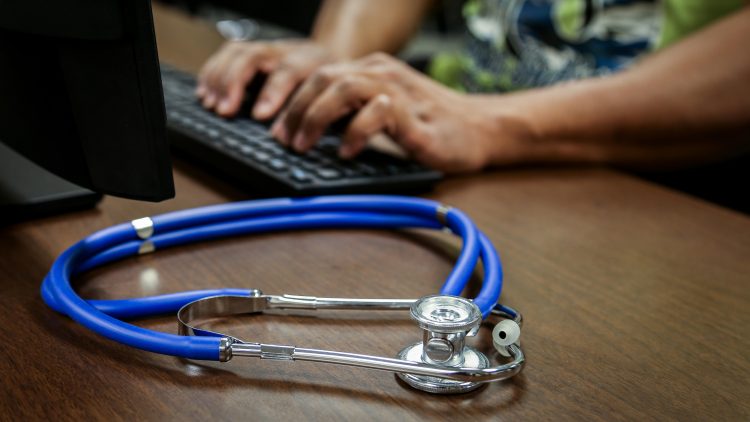 The first class of 24 registered nurses will complete their bachelor of science in nursing degree in a new agreement between UCHealth Memorial and the UCCS Helen and Arthur E. Johnson Beth-El College of Nursing and Health Sciences. Nurses will enroll in the RN-to-BSN completion program at UCCS to address the shortage of nurses for local positions that require the BSN degree.
"The Institute of Medicine in its 2010 seminal report 'The Future of Nursing: Leading Change, Advancing Health' recommended that 80% of the nursing workforce—particularly nurses at the bedside—have a BSN degree by 2020," said Nancy Smith, dean. "This program will help to advance that goal for UCHealth Memorial."
Registered nurses, who already have an associate's degree as part of their current certification, will complete their bachelor's degree online with a graduation date of spring 2020. The program will allow Memorial Hospital to promote current employees into positions that require the bachelor's degree as a way to develop the local workforce and to strengthen the community partnership between the hospital and UCCS. The two organizations will also share the cost of a liaison to support the program.
"I believe the only real way for us to solve the BSN nursing shortage in our community is to invest in education and expand the supply of registered nurses," said Joel Yuhas, CEO of UCHealth Memorial. "UCHealth and UCCS are committed partners. Through the college, we see this initial class of 24 additional RN-to-BSN students as a step forward in a much broader relationship to come. Tuition cost can be a barrier for many people. UCHealth Memorial is excited to engage in a partnership with UCCS for nursing students who want to stay in Colorado Springs. The health and vitality of our community rests on partnerships like these, that proactively address workforce needs."
"Our nursing program is among the best in the state and has been a critical part of the local health care system for more than 100 years," said Venkat Reddy, UCCS chancellor. "We are appreciative of UCHealth Memorial's financial support in helping their registered nurses pursue the BSN degree program with us."
The partnership builds on more than a century of nursing education by the college to address local needs. The college was originally established in 1904 as the Colorado Conference Deaconess Hospital and Nurses Training School. It was renamed Beth-El Hospital and Training School in 1911 when it opened a facility at the current location of Memorial Hospital Central, and renamed Beth-El General Hospital and School of Nursing in 1922. The hospital and school were sold to the city of Colorado Springs in 1943, and in 1997, the college merged with UCCS after a voter referendum.
About UCHealth
UCHealth is an innovative, nonprofit health system that delivers the highest quality medical care with an excellent patient experience. UCHealth combines Longs Peak Hospital, Memorial Hospital, Poudre Valley Hospital, Medical Center of the Rockies, UCHealth Medical Group, Broomfield Hospital, Grandview Hospital, Yampa Valley Medical Center, Pikes Peak Regional Hospital and University of Colorado Hospital into an organization dedicated to health and providing unmatched patient care in the Rocky Mountain West. With more than 100 clinic locations, UCHealth pushes the boundaries of medicine, providing advanced treatments and clinical trials and improving health through innovation.