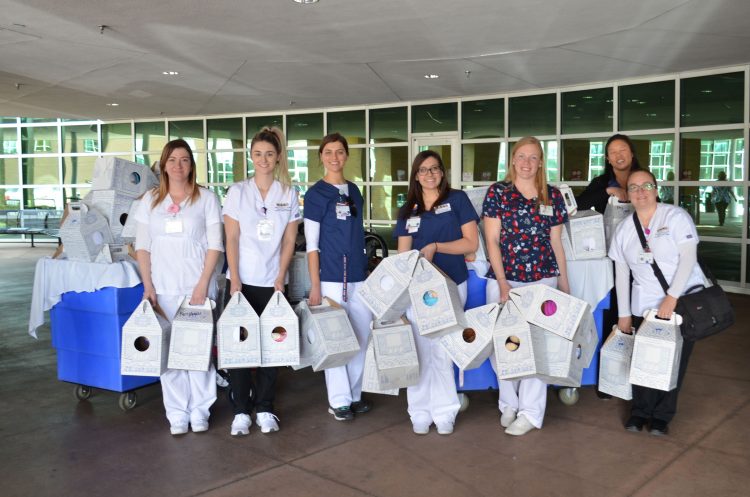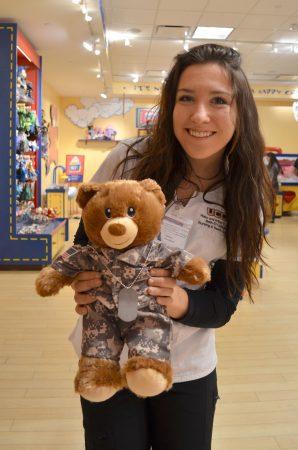 After months of fundraising and building, members of the Beth-El Student Nurses' Association started delivering custom bears to children at UCHealth Memorial Hospital Central and Penrose-St. Francis Hospital in Colorado Springs. It's the sixth straight year students at the UCCS Helen and Arthur E. Johnson Beth-El College of Nursing and Health Sciences have spearheaded the drive.
Students and volunteers assembled the 179 bears March 10 and 11 at the Build-A-Bear Workshop in Chapel Hills Mall before the deliveries started March 21. Bears were dressed in a range of costumes from Hawaiian gear, bunnies and soldiers. Katherine Moore, a senior nursing student and the community service director for BSNA, coordinated the effort this year.
Since the first event in 2013, BSNA members have created and donated 1,108 bears to pediatric patients in Colorado Springs and the Pikes Peak region.