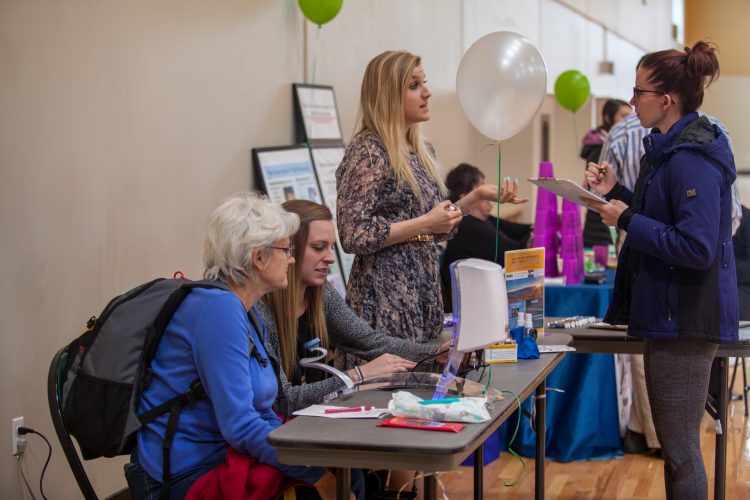 In partnership with the Colorado School of Public Health, UCCS is engaging in a multi-component skin cancer prevention initiative along with nine other campuses across the state. Colorado is known for its 300 days of sunshine and high elevation, but it comes at a cost of increased exposure to ultra-violet rays.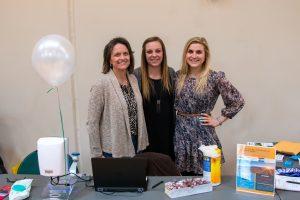 Kristin Porter and Kaley Feenstra, health promotion graduate students are leading the initiative at UCCS with the guidance of Jacqueline Hooper, lecturer, Helen and Arthur E. Johnson Beth-El College of Nursing and Health Sciences.
"I was inspired to work on this project because of my personal experience with skin cancer and I know how important it is for college students to learn more about skin cancer and its risks," Porter said. "I also wanted to be a part of a real health promotion effort to gain experience as a graduate student."
The Colorado School of Public Health provides service-learning and community engagement opportunities, mini-grant funding, a skin reveal imager and computer, and an online skin cancer prevention program for each campus involved.
Porter and Feenstra have been working on the project since August 2017. Since then, they have attended more than five campus events with the Canfield Reveal Imager, a high tech facial imaging system that displays what skin looks like under the surface. More than 30 campus community members used the Reveal Imager during the Health and Wellness Fair March 20.
"Students seem to have some knowledge of UV exposure and skin cancer, but it's different when someone can see their own face and the effects the sun has had on them personally," Porter said. "It's rewarding when someone says they will focus more on sun protection and signs of skin cancer after having their photo taken."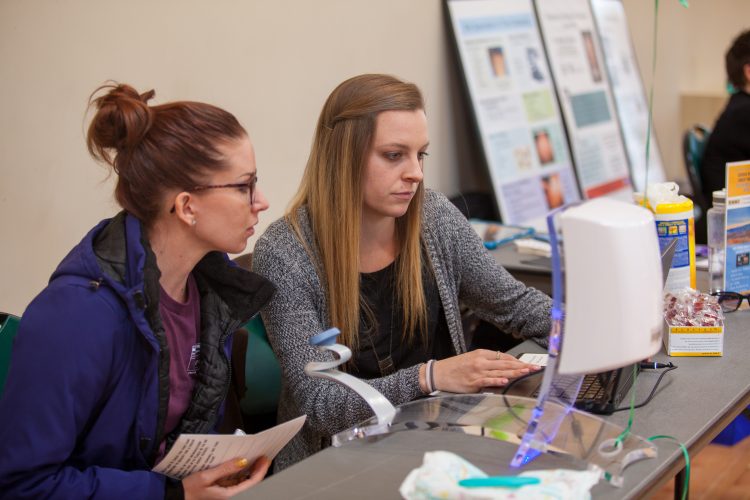 As part of the initiative to improve sun protection, sunscreen dispensers will be given to departments across campus along with canopies for outdoor events.
"We are hoping to impact campus by increasing awareness of skin cancer risks and prevention strategies, with the ultimate goal of influencing UCCS campus policy, attitudes and behaviors related to exposure and protection strategies to UV rays," Feenstra said.
The grant ends in June, but the skin cancer preventative team is actively engaging in creating a sustainability plan with the coalition to ensure the continuation of the current initiatives, Feenstra explained.
"I hope that students think twice before tanning and potentially damaging their skin," said Porter. "There is a social norm that students need to be tan in order to be beautiful, but we really should be saying that healthy skin, both on and beneath the surface, is beautiful."
The skin cancer preventative team will be at the Pre-Health Meeting April 9 and Bash the Bluffs 5K April 28. If a campus department would like to have the Reveal Imager at an event, contact Porter or Feenstra.