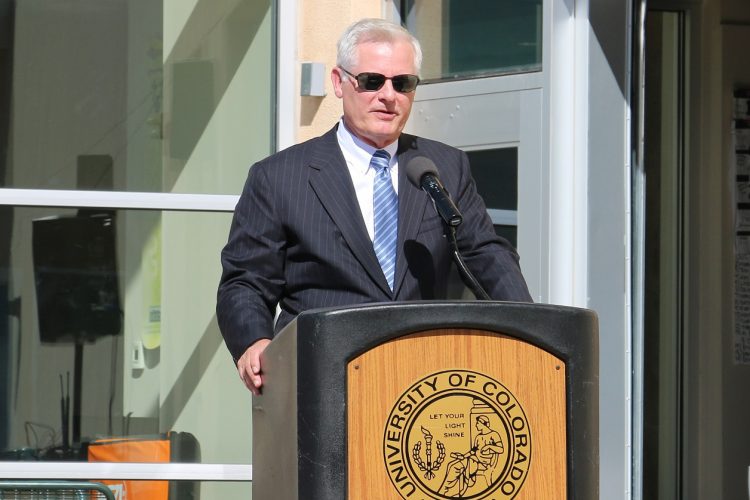 Jim Gallogly, a 1974 alumnus of UCCS and major benefactor to the university, will be the next president at the University of Oklahoma. OU made the announcement March 26 and he will take office July 1.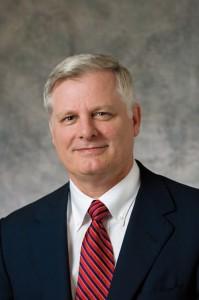 Gallogly earned his bachelor's degree in psychology at UCCS and his law degree at OU. He is one of three generations and more than a dozen individuals of the Gallogly family to earn degrees at UCCS. The Gallogly Events Center was named in his father's honor, Tommy, in 2010 after a $1 million gift.
The Gallogly Recreation and Wellness Center was named for the family in 2016 after a $2.8 million gift to UCCS. Part of the gift also included support for the Gallogly Endowed Engineering Chair in Cybersecurity; the Chancellor's Leadership Class Endowed Scholarship; the Karen Possehl Women's Scholarship Endowment in honor of his mother, Margery; and the Reach Your Peak Endowed Scholarship in honor of his father.
"Jim Gallogly is a man of high integrity who has made a real difference on our campus," said UCCS Chancellor Venkat Reddy. "We are excited to see him lead a major university and wish him all the best."
Gallogly's contributions also extend to CU Boulder, where he provided $2.5 million for the Gallogly Discovery Learning Center and the Robert H. Davis Endowed Chair in Discovery Learning within the College of Engineering and Applied Sciences. At Oklahoma, the Gallogly College of Engineering and Gallogly Hall are named in the family's honor.
After he graduated from OU, Gallogly was a member of a private law firm in Denver before he joined Phillips in 1980. Since then, he has served in executive roles with ConocoPhillips and Chevron Phillips Chemical Company. He is the former chairman and chief executive officer at LyondellBassell and repositioned the company as one of the world's largest petrochemical, polymers and refining companies.
Gallogly is a member of the board of directors for the University of Colorado Foundation and is a CU Foundation trustee. He serves on the the CU Boulder Engineering Advisory Council and the University Cancer Foundation Board of Visitors at the University of Texas. Gallogly is a former member of the board at DuPont.
"It's impressive to know that many leaders he's mentored and developed during his career have ascended to become CEOs," said Clayon Bennett, chair, OU Board of Regents. "He'll lead from the front, working with teams at every level and teaching in the classroom as he takes on his next major career challenge. While Jim may not come from the academy, we know he'll draw skillfully on OU's world-class faculty, who will be critical in assisting him during this transition."
Gallogly will replace David Boren, who is retiring after 23 years as president . The University of Oklahoma enrolls more than 30,000 students in 152 bachelor's, 160 master's and 75 doctorate degree programs on its three campuses.