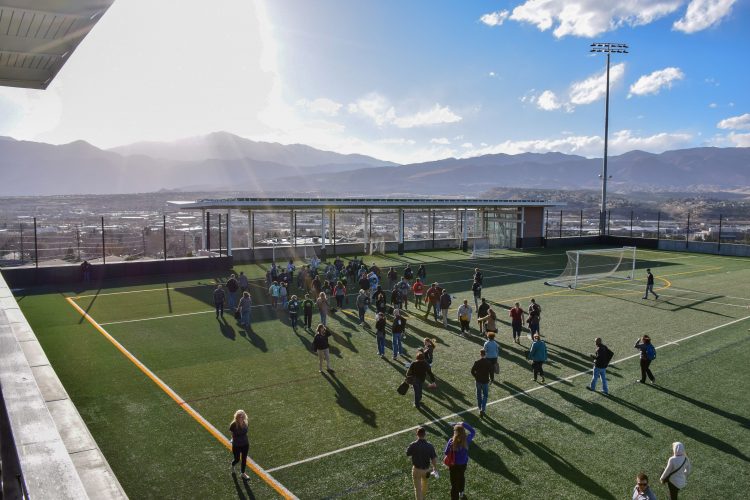 As part of a national recreation conference, more than 100 recreation professionals toured the Gallogly Recreation and Wellness Center March 4.
The National Intramural-Recreation Sports Association held its annual conference March 4-7 in Denver to connect recreation professionals from across the country and Canada. Members of NIRSA toured the U.S. Air Force Academy, Colorado Springs Olympic Training Center and UCCS during pre-conference activities.
"Our facility was selected based on the 2016 expansion and our offerings in combining health and mental health services, nutrition and campus recreation in one space," Skyler Cook, program coordinator, Gallogly Recreation and Wellness Center said. "We are one of the few universities in the nation that combine a holistic health and wellness approach."
The tour covered each aspect of the recreation and wellness center and allowed for participant questions throughout.
"There were a lot of positive reactions to our facility – they were impressed with our expansion, equipment and beauty of the views we have to offer," Cook said.
The conference allowed thousands of participants to network and collaborate on recreation practices and trends. Ten UCCS full-time professionals and eight students attended the conference.
"This conference was a great opportunity to showcase what we have and collaborate with other campuses," Cook said. "I'm proud of our team coming together to make this happen."