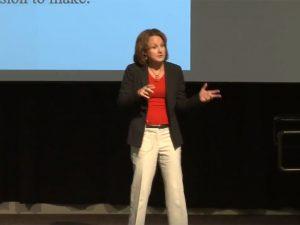 UCCS staff can choose from six professional development sessions presented by their colleagues in the annual Staff Enrichment Day March 22 in the University Center. Registration closes at 3 p.m. March 16.
Sponsored by the Staff Association, five sessions from UCCS faculty and staff will be offered between two shifts in the morning. Martin Garnar, dean, Kraemer Family Library, will deliver a keynote during lunch on how to "Make a Difference with your Career."
Registration and lunch is free, but some sessions are reaching capacity.
The complete schedule for the enrichment day:
Session 1: 9:15-10:15 a.m

A: Sean Swallen – Walking the Tight Rope: Effectively Utilize Feedback for Self/Others
B: David Khaliqi – Connecting with Community: Approaches for Engaging Non-Campus Partners

Session 2: 10:30-11:30 a.m.

A: UCCS HealthCircle – Stressed Out? Let's Talk
B: Carrie Arnold – Emotional Intelligence: Approaches/Techniques for Emotions and Thriving
C: Torin Kaletsky – Everybody Matters: Leading and Listening to Your People

Keynote: 12-1 p.m. – Martin Garnar – Make a Difference with your Career